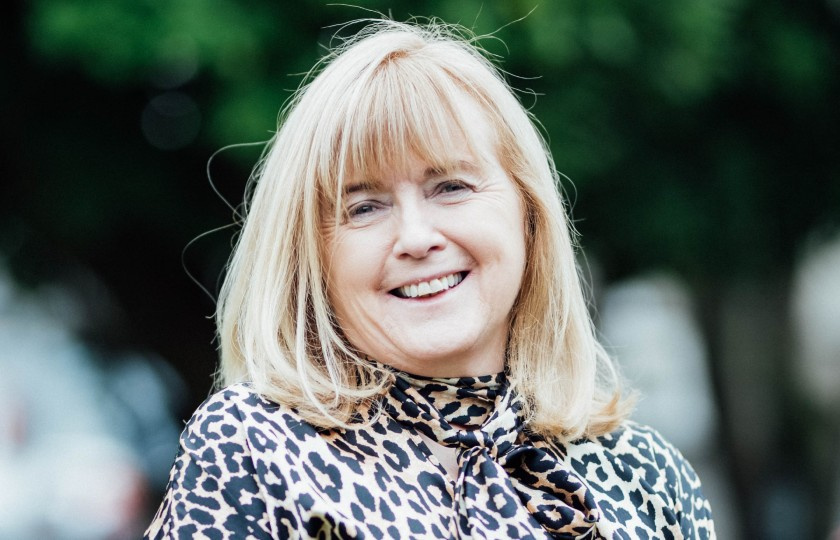 The National Council for Special Education has awarded Professor Emer Ring, Dean of Education at Mary Immaculate College (MIC), the tender to investigate and document the Special Education System in Ireland over the century between 1922 and 2022. The awarding of the tender follows on from the work and research by Professor Ring in the area of special education, particularly publishing widely in the area of special education policy and practice. Prof. Ring has also worked extensively in the area of autism and has recently appointed to the Board of Directors of AsIAm, Ireland's National Autism Charity.
The research will look at the hundred years of special education in Ireland since the foundation of the state. Welcoming the opportunity to lead this timely project, Professor Ring said: "While clearly influenced by international developments, the evolution of the special education system in Ireland over the last 100 years is characterised by historical, cultural, social, legal and political factors distinctively related to the Irish context. As we prepare to mark the centenary of the foundation of the state, it's timely that we remember all of those who contributed to understanding that all children learn differently and that meaningfully including all children in our education system must continue to be our priority. As we all emerge from the grip of the global pandemic, never has prioritising the creation of an education system where all children are enabled to flourish been more critical."
Commenting on the research she is about to undertake, Professor Ring said: "The role of the National Council for Special Education has been central to the evolution of special education policy and practice in more recent decades as it seeks to realise a vision of a society where children and adults with special educational needs receive an education that enables them to achieve their full potential."
In addition to engaging in a rigorous literature review related focused on understanding key influences that shaped special education provision over the last hundred years, Professor Ring will also be inviting key stakeholders who have been involved in policy formation, implementation and evaluation and most importantly those who have experienced the special education system to contribute to the project.
The project will involve documenting the introduction of the national school system, the education system in place at the foundation of the Irish Free State in 1922, its evolution through the subsequent decades and the parallel development of the special education system from a segregated model of special schooling, to integrated and more recent inclusive models of schooling for children with special educational needs. This will also require contextualising within broader international contexts and trends, which contributed significantly to the consolidation of special education provision in Ireland and the associated role of international human rights instruments and conventions.
Dr Patrick F. O'Donovan, noted author of texts relating to the establishment of the Irish Education System, will join Professor Ring as a Learning Partner on the research project. Commenting on the importance of the research, Dr O'Donovan said: "A key aspect of Ireland's history of education provision in recent decades has been the development of special education and a modern approach to meeting particular learning needs of children and young people. In the early years of independence as a country, Ireland's provision was based largely on the practice and provision deriving from the former era. New thinking and more considered attitudes shaped the gradual improvement of services and provision . A remarkable transition in the special education sector has occurred over the past sixty years and a bright future seems assured for this crucial aspect of educational provision which is so patently a fundamental aspect of society's inclusive care for all its citizens."
Prof Ring concluded that "in Ireland, like many other countries, the journey to understanding that all children can learn if they are appropriately helped to do, has been one with many twists and turns. Through recording this journey, I hope that as an education system and a society, we can learn much from the history of the past and thereby chart a promising and bright future for all our children."