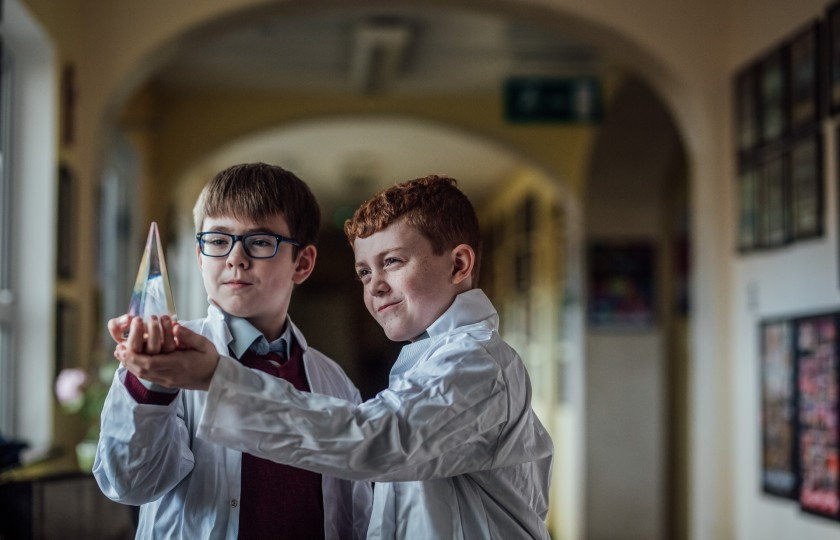 The Tipperary Festival of Science returns this November as part of Science Week 2021, taking place from Monday 7 to 14 November. Led by Mary Immaculate College (MIC) and run in collaboration with TUS Thurles, this year's theme is 'Creating Our Future'.
Now in its sixth year, Tipperary Festival of Science will remain online this year with a jam-packed schedule of free STEM (Science, Technology, Engineering, Mathematics) and STEAM (Science, Technology, Engineering, Art and Mathematics) activities taking place throughout the week for people of all ages. This year's festival will focus on engaging children in the classroom and families at home with STEM through interactive hands-on virtual activities.
According to Dr Maeve Liston, founder and organiser of the Tipperary Festival of Science, "We are delighted to be back again this year with the Tipperary Festival of Science. We decided to go bigger and better this year, providing a substantial number of online hands-on and interactive webinars and workshops to schools, especially after several challenging school terms due to COVID restrictions'
She added: 'All events scheduled for the Tipperary Festival of Science 2021, have been designed and developed to engage and inspire budding scientists, engineers, artists and mathematicians of all ages. This year we have so many interesting and intriguing events such as 'How Superheroes and Star Wars Inspire Future Science', or 'How to Build an Iron Man Suit' or 'Circus Science', exploring how STEM and art (STEAM) inspire future generations to think differently about science. The schedule has something for everyone and is sure not to disappoint'.
After almost 18 months of COVID restrictions and a reduction in the amount of STEM interactions with children and teachers in schools around the Premier County, the Tipperary Festival of Science will be offering over seventy design and make, engineering workshops to children and teachers in both primary and second level schools. These workshops are being delivered as part of the CRAFT Maker Space initiative at MIC. The CRAFT Maker Space aims to demystify STEM and STEAM and to catalyse the public's engagement with STEAM through a variety of accessible and inclusive outreach activities for families that focus on building creativity, innovation and STEAM skills for life, further information on which can be found here.
The workshops involve the delivery of a virtual presentation to the participants that then work through their engineering challenges with STEAM materials and kits that have been delivered to their schools. The workshops challenge the participants to design the following: Super loudspeakers using electric motors; Rockets that are launched using compressed air launchers; Rocket Cars; STEAM kites; and Fan Powered cars. On top of these activities 100 STEAM CRAFT Maker Space kits designed by Dr. Maeve Liston, Director of Enterprise and Community Engagement at MIC and senior lecturer in STEM Education will be distributed to libraries around Tipperary for families to carry out engineering activities at home together.
There will also be a number of interesting and engaging online presentations available to schools exploring the Science of Bubbles; the Science of Dragons; Circus Science; Candy Science; Volcanoes and Fruitcanoes and; Supersonic Sound and Vibrations.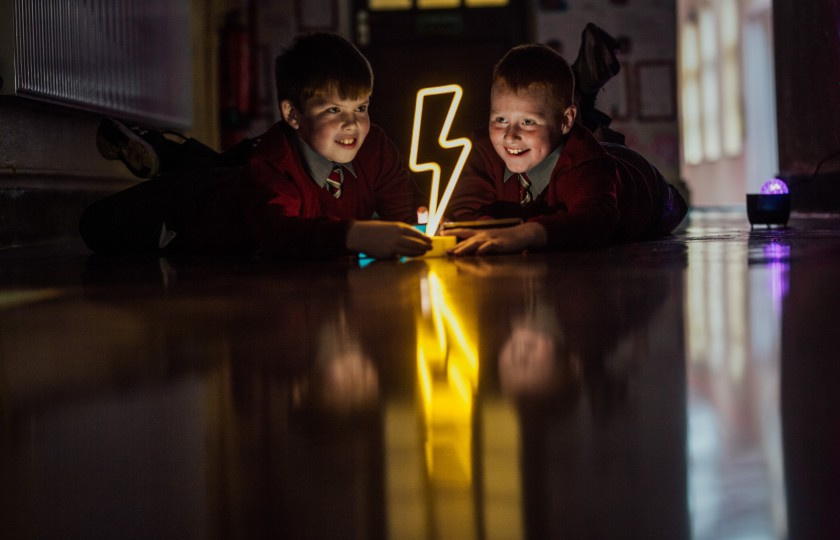 MIC Thurles and Tus Thurles are also holding an online Zoom public information discussion on the various approaches taken by schools and colleges in Thurles to sustainability and promoting biodiversity on their grounds. In addition, MIC Thurles mathematics lecturer, Dr Derek Kitson, will present a live lecture for transition year, fifth year and sixth year students, exploring 'The Platonic solids: What are they and why are there only 5?'.
Throughout the week, Dr How's Science Wows will be sharing experiments on the Tipperary Festival of Science Facebook and Twitter pages exploring How Bees navigate our world and Cleaning up our oceans. The festival is also teaming up with the Science on Screen Festival offering people free access to 7 films and documentaries. Some of which include: Cooked: Survival By Zip Code following the stories of four scientists in developing countries, committed to a life of research; The Patient Effect telling the story of public and patient involvement in research; A Tiny Spark examining the effect of cerebrovascular illness and stroke on people's lives and; Bittersweet follows the stories of young people who are living with diabetes and their daily struggle to manage it.
The schedule of events does not end there as the festival is also offering a wide variety of free online public events:
How Superheroes and Star Wars Inspire Future Science
The exploration dome, exploring astronomy
Further information on Science Week and the full schedule of events taking place can be found here.
Follow Tipperary Festival of Science on Facebook, on Twitter and on Instagram for further updates.