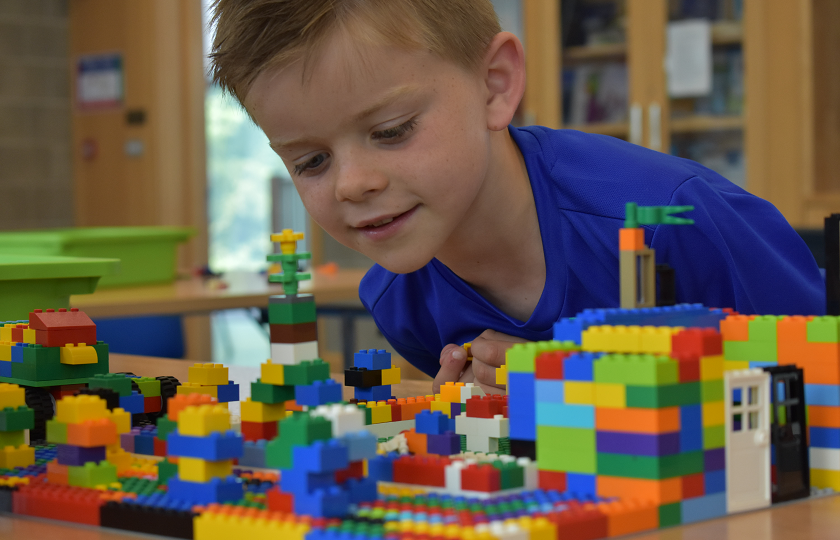 Four Out of Five Young Children Missing School
As schools prepare for reopening, researchers at Mary Immaculate College (MIC) have revealed that children are spending less than two hours per day engaging in school work since schools throughout Ireland closed due to COVID-19 restrictions. The first in a series of key preliminary findings from the Play and Learning in the Early Years (PLEY) Survey, which looked at children's lives in lockdown, also revealed that nearly all children aged between six and ten, and three quarters of children aged between four and five, understand social distancing measures and the reasons why such restrictions have been imposed on their lives.
Other preliminary findings reveal while 82% of parents engaged in home schooling with their children every day, school work was a source of conflict between parents and children in 55% of cases. Over three quarters of children watched educational TV such as RTÉ's 'Home School Hub' or TG4's 'Cúla4 ar Scoil'.
COVID-19 has also impacted on the ways in which children play with increases in screen time and outdoor play, while one third of children have brought the virus or restrictions into their play. Almost all of the children surveyed are missing school during lockdown.
One parent described how the pandemic has impacted on her nine-year-old, "She spends more time on YouTube than before. She finds the school work at home difficult". A parent of a five-year-old revealed how difficult home schooling has been on the entire family, "We have three children and both parents are still working. We do school work every day with our two older boys and outside play/walk/cycle art etc. as much as possible every day but with one of us out working most days it's very hard to do as much as they would have at school. It can be very stressful for us all". The impact of school closures on children with special educational needs has also been of particular concern with one parent revealing how the lack of routine has affected her son – "My son who is autistic is finding every change so hard and schoolwork is a huge challenge."
However, there were also some positive impacts on children as a result of the COVID-19 restrictions with one parent revealing, "My child has gotten much better at self-directed free play. She is getting more time to do chores and we are spending lots of time outside." Spending more time with siblings has also resulted positively on some with another parent saying, "Used to fight ALL the time with his twin sister. Now they are best of friends."
Commenting on the findings, lecturer in the Department of Psychology at MIC and lead researcher on the PLEY Survey, Dr Suzanne Egan, said,"Parents have provided such a rich insight into their children's lives during these unprecedented times. We are very grateful for the time so many parents gave to complete the survey. We can see from their descriptions of how their child's play and learning have changed the mixed experiences of families in Ireland during the COVID-19 crisis. Some of the responses provided by parents suggest their children have adapted well to the change in circumstances and are thriving on more outdoor play and greater freedom from schedules. However, other parents have indicated their family is struggling with the changes and their child has been very negatively affected by the restrictions. Some of these children are likely to need additional support in the future from their teachers, early years professionals or from health and social care professionals such as clinical and educational psychologists. Consideration will need to be given to measures to support children's psychological health and well being, as well as their physical health and safety."
She added, "We also ran this online survey in 2019 and it was completed by nearly 300 parents. Comparisons between the play activities during the lockdown, with those who completed the survey last year, will provide a rich contrast and highlight the differences in play, learning and child development, before and during the crisis."
The Play and Learning in the Early Years (PLEY) Survey was launched in May and open to parents of children aged 10 and under for two weeks during Phase 1 of the easing of restrictions in Ireland. Over 500 parents of young children answered questions about how the COVID-19 crisis has affected their child's play, learning and development. The survey was conducted by members of the Cognition, Development and Learning Lab at MIC led by Dr Suzanne Egan.
View an infographic of the Key Findings on Schools here. Read the PLEY Survey Preliminary Findings Report in full here. Read about the impact of childcare closures on children here.