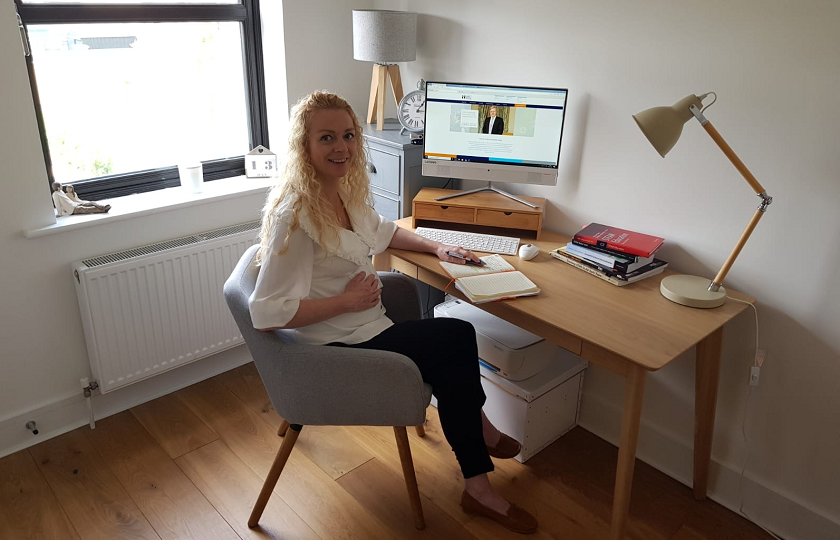 Two lecturers at Mary Immaculate College (MIC) have been shortlisted for the Mid-West Regional Teaching Excellence Award. Dr Maeve Liston and Anne-Marie Morrin were two of seven academics to be shortlisted for the 2020 award, which aims to showcase and champion outstanding practice in higher education teaching across the Mid-West Region.
In order to be shortlisted for the award, which was won by Eoin Everard from LIT, both Dr Liston and Ms Morrin had to compile a detailed teaching portfolio, which comprised of multiple sources of evidence of excellent practice.  
A native of Newcastle West in Co. Limerick, Dr Maeve Liston has worked at MIC since 2009 and is currently a senior lecturer in STEM education, as well as being Director of Enterprise and Community Engagement. Maeve said, "It's a great honour to be shortlisted for the Mid-West Regional Teaching Excellence Award along with a list of such high calibre academics across UL, LIT and MIC. It's absolutely wonderful that my work in STEM teacher education, professional development and educational outreach was acknowledged by the panel as making an impact regionally, nationally and internationally."
She continued by saying, "MIC prides itself in delivering a high-quality whole-student experience by promoting excellence in teaching and learning within a caring and supportive environment.  I am always striving to be the best educator that I can be and the support that academics in MIC receive from our peers and the Learning Enhancement and Academic Development (LEAD) Centre team is second to none."
Anne- Marie Morrin, a lecturer in the Department of Arts Education and Physical Education at MIC, has worked as a teacher educator in visual art at the College since 2005. A resident of Ballysheedy in Limerick city, Anne-Marie is also a well-known artist whose work has been exhibited throughout the city and further afield.
Reacting to being short listed for such a prestigious award, Anne-Marie said, "I'm delighted to be shortlisted for a teaching and learning award as the preparation involved helped me better interrogate and understand my practice. The reflective nature of creating a teaching and learning portfolio highlighted my successes and challenges throughout my teaching career."
She added, "It also served to highlight the privileged position I am in as teaching at MIC has given me the opportunity to promote my passion for visual art and visual art education in an environment that continually provides me with personal and professional learning opportunities."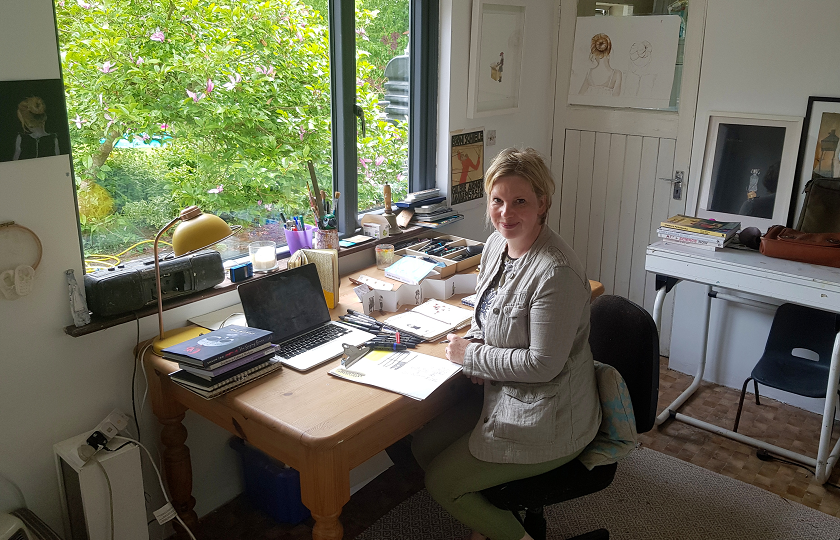 Congratulating Maeve and Anne-Marie on their achievements, Dr Gwen Moore, Director of Teaching and Learning at MIC, said, "Dr Maeve Liston and Anne-Marie Morrin have evidenced professional excellence, scholarship and capacity for reflection on their teaching. Both candidates were acknowledged by the adjudication panel as making an impact not only on the quality of student learning and teacher education practice, but also more widely in the community as disciplinary experts in STEM and visual art. The Learning Enhancement and Academic Development (LEAD) Centre at MIC is extremely proud of their achievement."
While it has been a demanding few weeks for all the staff at MIC due to the current COVID-19 crisis, Dr Maeve Liston and Anne-Marie Morrin have adapted their teaching practices by transitioning to online learning.  
Commenting on the impact of COVID-19 on her teaching practice, Maeve said, "Covid-19 has catapulted us all into challenging waters, changing our approach to teaching and learning. It has made us all evaluate and rethink our delivery styles and design of our lecture presentations. From this great time of uncertainty, great opportunities have arisen in developing high-quality and engaging on-line learning experiences for our students."
While Anne-Marie is somewhat used to working in isolation as a visual artist, the nature of art practice is also the reason why she loves teaching so much and this is something she is missing while working from home. She said, "For me, teaching and learning are about the exchange of ideas and experience, and the social aspect of teaching is what makes face-to-face contact so important. When working with a group of students you can witness countless original responses that began from a simple idea. It is the uniqueness of each student and the stories they share that makes the learning experience so rich."
There are some positives to be taken from working from home though and Anne-Marie is taking the time to reconnect with the simpler things in life. "Working from home has given me privileged time and space to reconnect with nature. My sketchbooks are full of drawings from my pickings from my early morning walks, observing, reflecting, and reshaping my sense of my current surroundings. Deeply looking and listening to nature has a calming and meditative effect on me. For the remainder of these uncertain times, it's my vision to create a picture book for families to connect with the discrete, unseen beauty of our local fauna."
The Mid-West Regional Teaching Excellence Award is a collaborative initiative between MIC, UL and LIT. This year's external judging panel comprised of Dr Rachael Carkett (University of Bath), Dr Martina Crehan (RCSI), Dr Mark Glynn (DCU) and Dr Sharon Flynn (IUA).