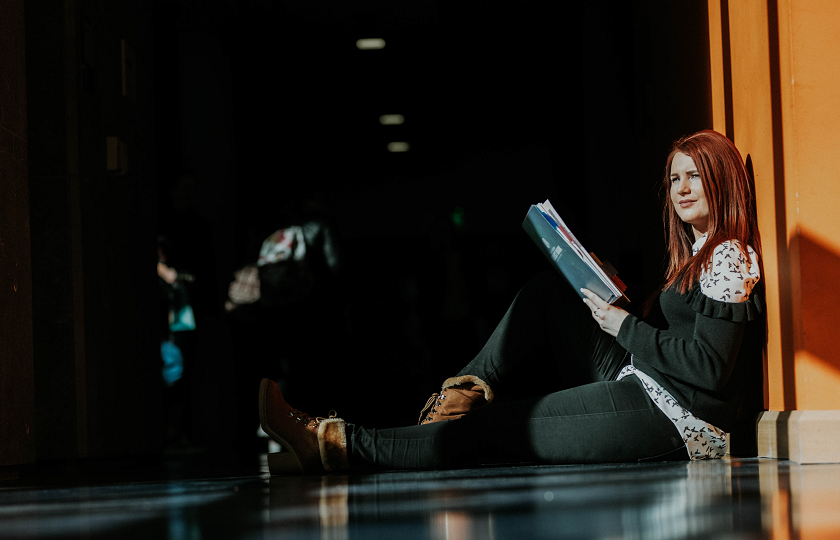 MIC & RCSI Researchers Investigate the Impact of COVID-19 on Future Thinking
Researchers at Mary Immaculate College (MIC) and the Royal College of Surgeons (RCSI) have teamed up on a new study that will investigate the impact of the COVID-19 lockdown on future thinking and planning. Dr John Perry, Head of the Department of Psychology at MIC and Dr Michael McKay, postdoctoral researcher at the RCSI are currently conducting a survey that aims to assess the effects of lockdown on hope, optimism and psychopathological symptoms, such as anxiety.
The survey, which is currently open to all those over the age of 12, will form part of a broader project looking at the impact of societal changes on the way we think, feel, and behave. Speaking about the survey, Dr John Perry explained, "We know that the way people consider time, such as the way they think about and plan for the future affects their behaviour and wellbeing. The current situation brings about a significant change in the way we all consider the future. By gaining an understanding of such changes, we can learn more about how situational factors affect people's perspective and ultimately, behaviours."
The researchers are keen to see if the results observed from previous studies are altered by the current COVID-19 crisis. Those who undertake the survey will be asked questions on anxiety and depression, life orientation, hope, and consideration of future consequences in light of COVID-19.
Commenting on the impact of the coronavirus, Dr Perry said, "While there is no doubting that COVID-19 has been devastating for many people throughout Ireland, for those who have not been closely affected by the pandemic, the pause has provided somewhat of an opportunity for reflection and perspective taking. I think for many, this can be positive. At the beginning of the restrictions, there was a very unhelpful rhetoric that the time should be used to develop a new skill. This is unhelpful because it negates the pause/slowing down, which is where the benefit can be achieved."
By slowing down, Dr Perry notes that this provides people with the opportunity to recognise the insignificance of many activities. "That sounds negative but it's not, it is very much a positive. There is a culture of pushing yourself and to achieve, and then move on and achieve more – "achieve" here though is typically work or education-based. Being healthy, being content, maintaining positive relationships with people around you – these are things worth achieving, but we don't use the word in this sense – these things matter though, long after you've retired."
According to Dr Perry, those high achievement-oriented individuals are typically future focused. "We often think about the future as always ahead of us, like this continuously moving block. It's not really a block though, it is a series of moments. Perhaps people taking stock during this current pandemic will mean that they better appreciate the moments."
While there is no way of predicting the long terms psychological effects of a global pandemic such as COVID-19, there has been a huge focus on mental health throughout the past number of weeks and months. For Dr John Perry, there are simple steps you can take to mind your mental health during this time. He said, "Everyday care is essential – be aware of what is valuable to you and dedicate your time and emotional energy to that, whether that be family, friends, or just enjoying nature."
The survey is opened until Friday 26 June. You can complete the survey here.