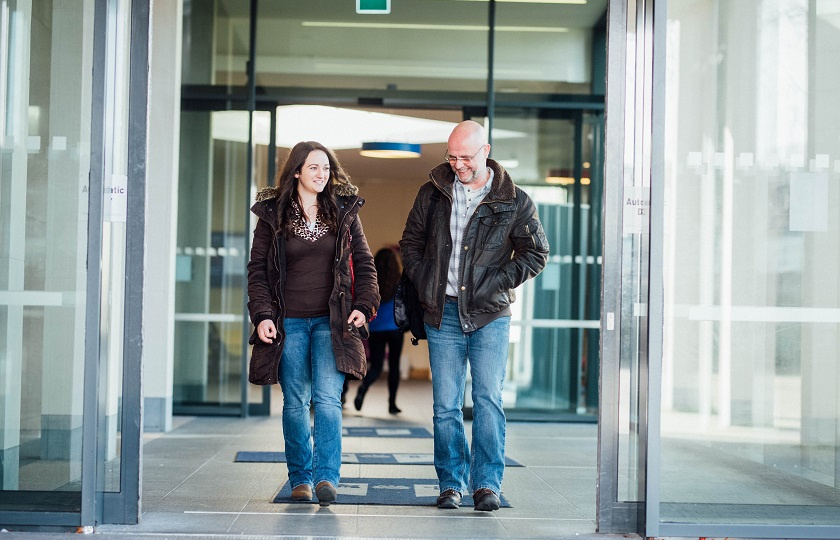 Mary Immaculate College is one of the participating institutions in the Uversity 2020/21 Higher Education Scholarships for Adult Learners—a scheme aiming to remove financial barriers to return to education, which is now open for applications.
Along with the everyday tasks of studying for a degree, many mature students have extra financial commitments.
Mother of three, Sarah McDonnell, from Clonlara, Co. Clare recently graduated from the Bachelor of Education (Primary Teaching) programme.
"I had a period at home being the carer for my children and my little girl was about to start pre-school and thoughts were back on a job and I decided that might be a career so that meant returning to study. Coming across the Teacher Education Access course online made me think of something I didn't even think was possible—a teaching degree. The appeal was that teaching is a professional degree and you're coming out with a qualification that will mean a job at the end of it," she explained.
"Financially, you're now leaving the home and you have childcare but you're not earning. It's a big challenge along with workload; work-life balance can be difficult because doing a degree involves a lot of weekends and time in the library."
Sarah added that while the SUSI grant system is available, more financial support would be "extraordinarily helpful" for mature students.
For fellow mature student and recently conferred B Ed graduate, Orla Clancy, commuting from Oughterard to MIC was not feasible and she had to rent a room in Limerick as well as paying rent in Galway. In terms of the financial strain, the mother of two said that being organised was key but "you have to sacrifice a lot". She added that mature students can be guilty of "keeping the head down and getting stressed".
"Any extra support is welcome because you could get 10 little things that come up at the same time. It could be that your child is sick and you have to pay someone to stay at home with them because you're in a different county or trying to organise a lift because the bus has broken down or the train is delayed."
Both women praised the practical assistance they received in MIC from the likes of the Student Parent Support Service and were positive about the decision to go back to education full-time.
Sarah said: "It has been a very hard road—particularly if you have kids because there is a lot of guilt—but now I am working, doing the job that I wanted to do it is certainly a huge achievement and definitely worth it." 
"It really is worth it," added Orla, "this weekend, I'm going to meet some of the best friends I've made over four years and it's lovely. We've come out with a degree and we'll all fall into employment pretty soon. There were moments when you could have asked me over the years and I might have said 'this is the worst idea I've ever had' but looking back now, it's absolutely brilliant".
Uversity's scholarships provide multi-annual financial support for recipients to pursue a Bachelor's Degree for the first time. Scholarships can be any subject area and will be tailored to recipients' financial circumstances to cover some or all of the direct and indirect costs associated with higher education. See a list of MIC's undergraduate programmes here and see below for Uversity criteria.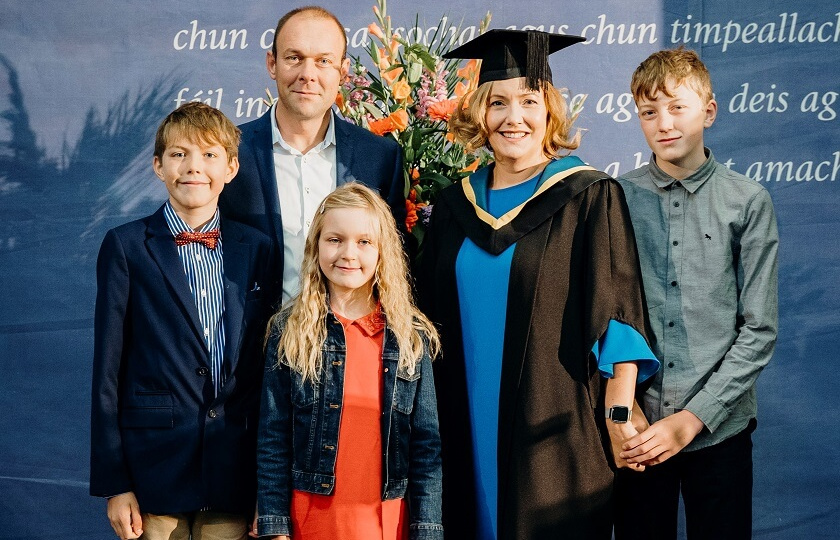 Uversity 2020/21 Higher Education Scholarships for Adult Learners
Successful candidates must:
Be 23 years and older by 1 January 2020
Be a citizen of an EEA member state or Switzerland AND resident in Ireland or Northern Ireland for 3 years or more by 1 March 2020
Be returning to higher education in 2020/21 after a break from education of 3 years or more or have recently completed a higher education progression/preparation course
Be admitted to a Bachelor's Programme or have a deferred offer for the 2020/21 academic year. Preference will be given to candidates intending to study full-time
You must be able to demonstrate:
Academic potential
A clear motivation and ambition for returning to education
A drive to succeed and a strong work ethic
An ability to be transformed and transform others as a result of this scholarship and educational experience
Financial need
PLEASE NOTE:
Applicants who currently possess or are enrolled on a Degree programme are not eligible. 
Applicants DO NOT need to have an offer at time of application but if selected for a scholarship they must receive an offer on a Bachelor's programme in one of the participating institutions to receive their scholarship.
For Republic of Ireland applicants, Uversity scholarships to a maximum value of €7,000 are not considered reckonable income for means-tested social welfare benefits and SUSI maintenance grants.
Eligible candidates must submit an application via Uversity's online system by 20 April 2020. Click here for information on How to Apply.
See www.uversity.eu for more information or contact: apply@uversity.org.