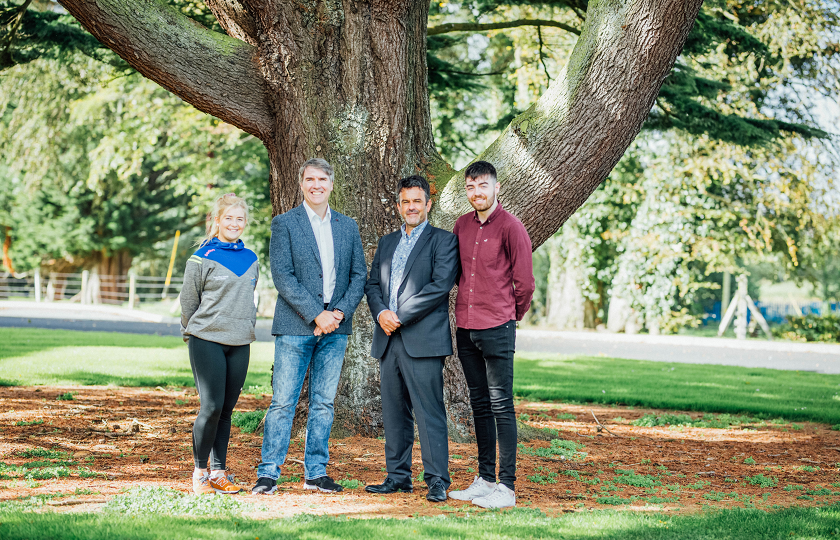 Dr Niall Muldoon, the Ombudsman for Children visited the MIC Thurles campus today (11 September), where he addressed the student body and emphasised the importance of being a teacher.
Dr Muldoon spoke of the key role that teachers play in young peoples' lives, and making reference to Desmond Tutu, he urged the student teachers at MIC Thurles to "do your little bit of good where you are: it's those little bits of good put together that overwhelm the world". He also explained the role of the Ombudsman for Children and congratulated MIC Thurles on its provision of undergraduate post-primary teaching degrees as well as the recently launched Graduate Certificate in Middle Leadership and Mentoring in Primary and Post-Primary Settings.
Student at MIC Thurles, Evan Gorrell, invited Dr Muldoon to speak to the student body because he believes it is essential that the students are aware of the Office of the Ombudsman for Children and the important role the office plays in the protection of children's rights.
Following Dr Muldoon's address to the students, Evan added: "I was delighted to be able to welcome a fellow Donegal man to our wonderful campus in Thurles. Dr Niall Muldoon emphasised the responsibility that we, as student teachers, hold to ensure the safety of the students in our classroom."
Head of the School of Education (Post-Primary) at MIC Thurles, Dr Finn Ó Murchú, said: "We are conscious of the role teachers play in young peoples' lives and our attention to the personal, professional and pedagogical development of our students here at MIC Thurles resonates with Dr Muldoon's observations on the importance of being a teacher at this time." Dr Ó Murchú also made particular reference to the importance of pupil voice acting as a measure by which to determine the efforts of teachers.    
With an almost 100% increase in enrolment at MIC Thurles in the past three years, the College continues to grow in popularity with demand for its four-year undergraduate post-primary teacher education programmes on the rise. Its five undergraduate degrees offer subject combinations including Gaeilge, Business Studies, Accounting, Religious Studies and Mathematics.