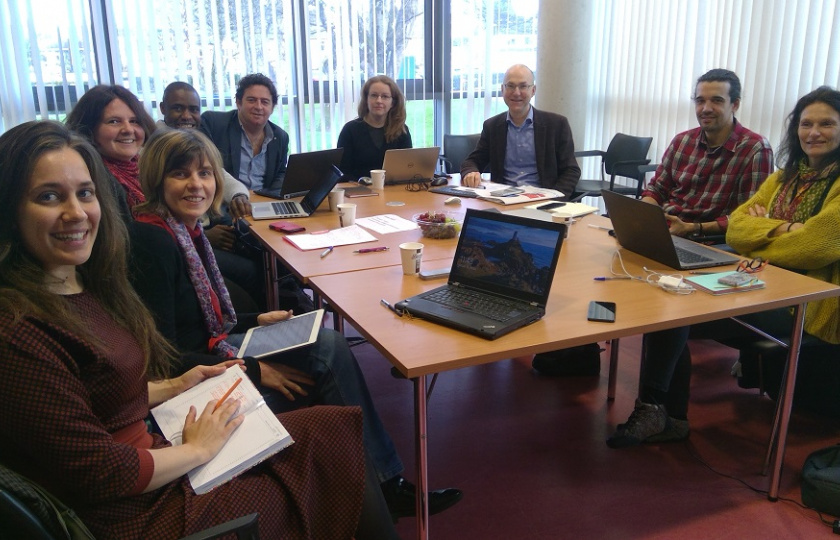 Partners from France and Hungary arrived at Mary Immaculate College on 8 January for a two-day project MICEP meeting as part of a European project on intercultural capacity in Higher Education. MICEP, which stands for Mainstreaming Intercultural Competencies in Education – Project, is an Erasmus+ Strategic Partnership involving five institutions drawn from France, Hungary and Ireland.
The aim of the project is to develop intercultural competence and capacity in teaching and learning across higher education institutions. Intercultural competencies are those knowledge, skills and attitudes that comprise a person's ability to get along with, work and learn with people from diverse cultures. The project seeks to complement other initiatives already underway at a local, national and European level. The other partner HEIs are University of Paris Est Créteil (co-ordinator) and Eötvös Loránd University (ELTE) from Budapest, while the two participating NGOs are Artemisszio Alapitvany and Elan Interculturel.
The meeting in MIC will progress work on various intellectual products, including a module on interculturality (with a review of policy and provision), a compendium of good practice and an 'ideas bank' on innovation in the integration of intercultural competence in teaching and learning. Strands from the module will be available to students of the College's Graduate Diploma in Adult and Further Education during this semester. The project also includes opportunities for student placements in partner countries, as well as learning activates for staff. An online platform for the integration of intercultural approach in project management, and a guide for NGO-HEI partnerships will also be developed between now and July 2020.