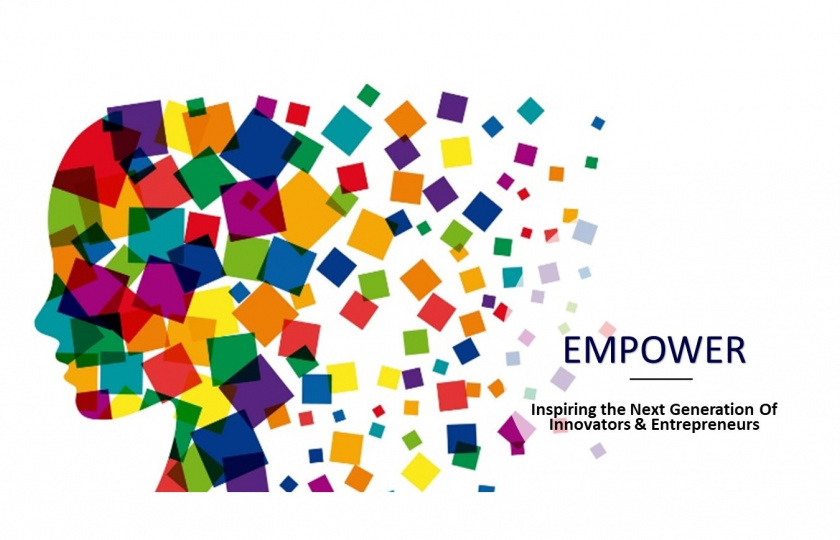 Following on from the success of the 'EMPOWER' summer programme over the past two years,  Mary Immaculate College (MIC) and Limerick Institute of Technology (LIT) are delighted to announce that the 'EMPOWER' Summer programme 2019 in Entrepreneurial and Scientific Thinking, Creativity, Design and; Innovation, is open once again to second-level students (Transition Year, 5th & 6th year) in the region.
The five day 'EMPOWER' Summer Camp initiative which is funded by the HEA is being run collaboratively between MIC and LIT in both their Limerick and Tipperary Campuses and onsite in local industries in the region. The Tipperary Camp will run from the 10-14 June and the Limerick Camp from the 17-21 June 2019.
EMPOWER has been designed by MIC and LIT together with advisors in business including young entrepreneurs, academia, national and global youth organisations, teachers, investors, incubation and acceleration teams and informed by some of the best models globally.
The delivery and content of the camps are designed to answer the vision and goals set out in Ireland's National Skills Strategy 2025 and the Action Plan for Education 2019 in preparing students in developing 21st century transferrable skills, fostering Entrepreneurship, Creativity and Innovation. The camps aim to promote innovation, communication, personal effectiveness, critical and creative thinking, and working with others, which are prioritised in the Framework for Junior and Senior Cycle Education through a variety of inquiry-based, student-centred, teaching and learning pedagogies focusing on observations and opening their eyes to the world around them; listening and empathy; social awareness and; problem solving.
Dr Maeve Liston, Director of Enterprise and Community Engagement at Mary Immaculate College explained "21st century skills require young people to have questioning and inquiring minds with effective problem solving, entrepreneurial and scientific thinking, creativity and communications skills.  The Global Entrepreneurship Monitor (2017) states that 1 in 6 people will aspire to start a new business in the next 3 years (20% of new business owners are aged 18-29). Therefore teaching entrepreneurship to senior cycle students is vitally important to equip them with necessary skills and knowledge for the journey in entrepreneurship".
Continuing she said describing the programme: 'This is a unique programme in it's design  and delivery. The camp is based on an integrated approach allows participants to engage with and practice entrepreneurial thinking, STEM and design skills. We received very positive feedback from the participants over the past two years regarding the active, informal, collaborative and inclusive atmosphere we try to achieve over the week. There is also a strong focus on the personal and social development of the learners. The participants were asked what were the main benefits for them personally, many of them mentioned the social aspect of the camp, i.e. making new friends, team work, and working together also mentioning relevance of the programme to their future life and careers'.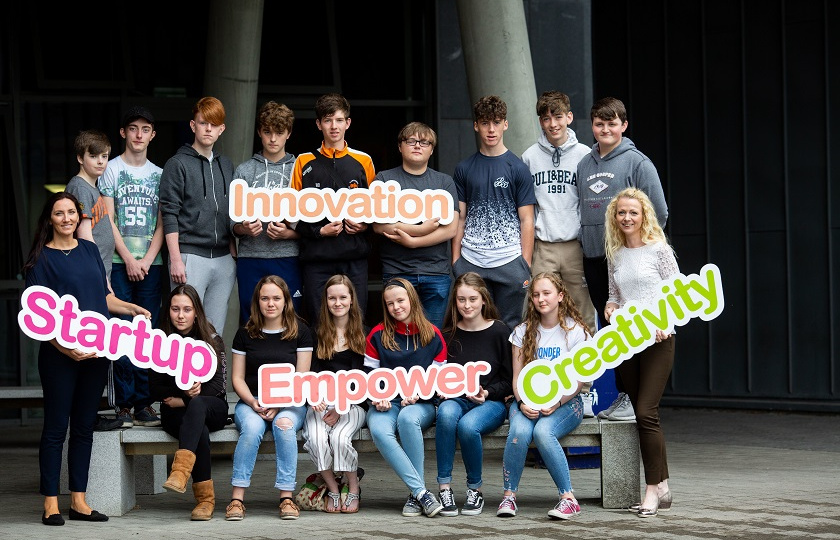 Gillian Barry, Head of Innovation & Enterprise at LIT stated that "This is very much a collaborative effort in enhancing the skills needs in the region where LIT and MIC are working with Entrepreneurs and academics together with organisations like Junior Achievement Ireland, Foroige, Coder Dojo, Local Enterprise Offices, and a wide variety of community groups, organisations, schools, business' and industry." Adding that "This innovative programme aims to develop skills in young people to embrace innovation, enhance and develop creativity, problem solving and critical thinking skills, through a variety of exciting and novel hands-on collaborative scientific thinking and entrepreneurial thinking activities, and projects. There will also be a focus on developing effective leadership and communication skills and providing the students with the opportunity to meet and network with a variety of inspirational leaders and innovators during the five days."
Details of the camps are as follows:
WHO: Any Second Level/Post Primary Student (TY, 5th, 6th years). Places are limited to 30/week.
WHEN:       Week 1: 10-14 June Where: Thurles @ LIT & MIC Campuses
                   Week 2: 17-21 June Where: Limerick @ LIT & MIC Campuses
There will also be field trips to local industries and the Escape Rooms in Limerick during the week. All participants will be taken from their base that morning and dropped back to base that evening.
HOW: Register via Eventbrite.
Schedule over the five days
9.30-10am: Welcome & Breakfast
10am-12pm: Session 1
12-12:30pm: Lunch
12.30-2pm: Session 2
2.30-3.30pm: Group Work
Please note that there will be a couple of field trips during the week also and we will take everyone on a bus for those and bring you back to base before the end of the day (3.30pm).
Book here
Tipperary (Thurles): Week starting 10 June 2019; register here 
Limerick: Week starting 17 June 2019; register here 
For further info contact: Maeve.Liston@mic.ul.ie and/or Gillian.barry@lit.ie