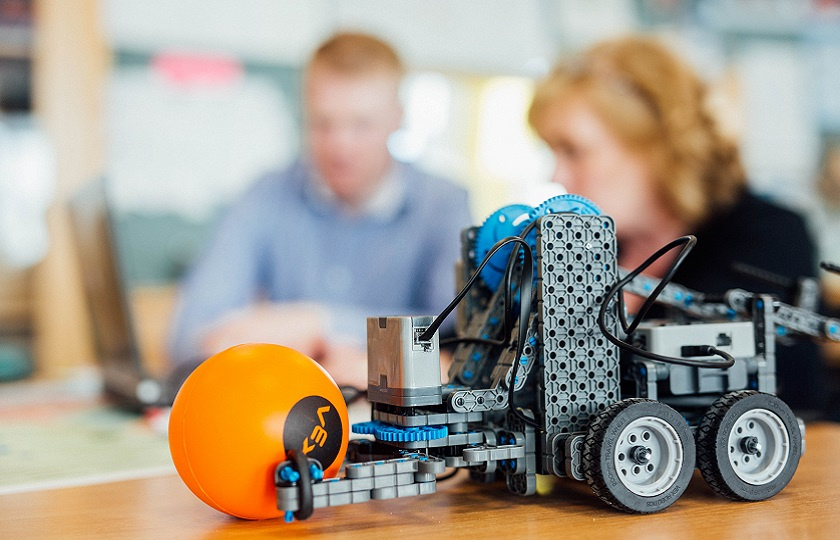 Topics include STEM, Coaching, Literacy, Integration, Self-Care, ICT & More
Mary Immaculate College has launched its popular summer school programme for primary teachers for 2019, and bookings are now being taken for a range of onsite, online and blended courses designed to reflect the ever-changing and diverse professional needs of teachers.  
Director of Continuing Professional Development at MIC, Dr Cathal de Paor explained: "We're delighted to be again offering a range of continuing professional development opportunities through our summer school for July 2019. Courses that teachers have enjoyed over the years are still there, but there are also new courses which teachers should find very beneficial for their CPD."
Online courses account for an increasing share of the CPD provision offered by the College. However, the first weeks of July remain a very busy time on campus when teachers who have opted for onsite courses gather to attend over several days.
Many of the courses are offered with the support of other organisations such as the GAA and PDST Technology in Education. The Bedford Row Family Project, in partnership with MIC, will undertake a face-to-face summer course at its Limerick City facility in the form of the Teacher's Self-Care Programme. 
Further information is available at www.mic.ie/cpd and for a full list, see below. 
Onsite
STEM Project—Developing Literacy Skills in the Primary Science Classroom
Exploring Local History
Gaelic games in the Primary School—Advanced Course
Interactive White Boards in the Primary School
Integrating Robotics across the Primary School Curriculum
Self-Care Programme for Teachers
Online
Building Bridges of Understanding—A Strategic Approach to Children's Comprehension Development
Embracing Diversity and Nurturing Integration
The Co-operating Teacher and School Placement—Understanding the Role and Working with the Student Teacher
Blended
Gaelic Games in the Primary School—A Cross-Curricular Approach
Godly Play in the Primary School Classroom
For more information on Summer CPD courses, contact: Hellen.Gallagher@mic.ul.ie.