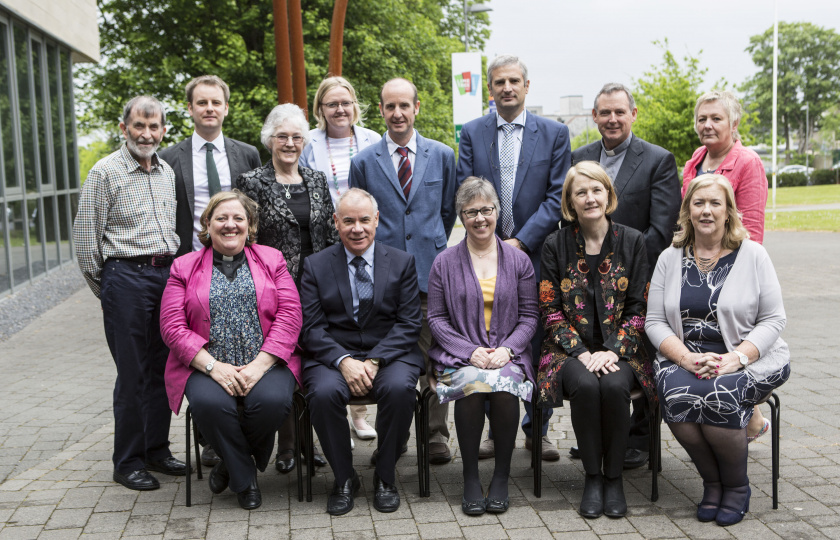 The role of religion and the time allocated to it in the primary school curriculum continues to be a point of controversy with many arguing to curtail the influence of religion on the primary school system with more time given to world religions and inter-faith dialogue. One of the issues coming under strain is whether preparation for communion and confirmation should continue to take place in class. The McAuley Conference, taking place on 12 and 13 May, in Mary Immaculate College (MIC), will explore the issue of sacramental preparation of primary school children and how best to do this.
According to Dr Eugene Duffy, conference conveyor and lecturer in Theology & Religious Education, MIC, teachers in faith schools find it challenging to find the statutory two-and-a-half hours per week to give to religious education, as they are required by patrons, in an already over-burdened school curriculum. In addition many teachers no longer practice their faith and feel compromised in having to offer faith formation when they don't believe what they are teaching. Preparing children for the sacraments simply increases the pressure on them.
Many parents whose children are to receive the sacraments are themselves non-practising, often non-believing. This puts a burden on both teachers and the parish, because they want to show sensitivity to the children who want to be part of what their friends are celebrating. They feel compromised and are often at a loss as to how to cope.
At this time of year, as most schools are preparing for the celebration of first communion and confirmation, there is often extensive commentary on the fact that First Communion and Confirmation are merely occasions for fashion parades and lavish social celebrations. Children compare how much money they have collected on the day. Amidst all of this the significance of the sacraments can be completely lost. 
Despite these problems, there is still a significant number of parents who want to have their children educated in their faith and to be adequately prepared to receive the sacraments. Many of them feel inadequate to the task themselves and are very happy to have the school do this on their behalf. Similarly, the parish sees the school as its agent in preparing the children for the sacraments.
However, amidst all of these competing agendas it is unreasonable to expect that the schools will continue to be able to provide the level of formation that is required. Therefore, more responsibility will continue to devolve on to parents and local faith communities in preparing children to receive the sacraments in a meaningful way. 
It is in the context of all these challenges that the McAuley Conference, now in its tenth year, will explore the issue of preparing children for the sacraments of First Holy Communion and Confirmation. The main focus will be on how best to coordinate the responsibilities of families, schools and parishes in the task. Examples of current best practice in Ireland, by both Catholic and Church of Ireland communities, as well as from other countries will be presented for discussion.
A panel of national and international experts in the area of sacramental preparation will speak to these issues over the days of the Conference. Among the speakers to address the Conference will be: Stijn van den Bossche, who is national director of catechesis for the Flemish-speaking dioceses of the Belgian Bishops' conference; Clare Watkins, currently teaching theology at Roehampton University; Maeve Mahon, who is a co-author of  the 'Do This in Memory' programme; Kate Liffey, Irish National director for Catechetics, and Co-ordinator of the National Faith Development team; Padraic Brennan, who has previously written on the RCIA; Marie Griffin and Clare Maloney, both of whom have been involved with sacramental programmes in the Community National Schools;  Elaine Murray, who is a Church of Ireland rector and actively involved in sacramental preparation in her Church; Dr Brendan O'Keefe, who is a social geographer and Dr Eugene Duffy, who is a theologian, both teach at Mary Immaculate College, Limerick.
The Conference will be of particular interest to parents, teachers, parish clergy, pastoral workers and members of diocesan and parish liturgy teams.