Mission, Vision, Values & History
About
Founded in 1898, by Catholic Sisters of Mercy and the Bishop of Limerick, Edmund T O'Dwyer, Mary Immaculate College (MIC) is the oldest third level institution in Limerick. The College has expanded significantly since 75 young women were enrolled in 1901, not just in student numbers but in geographical footprint, academic provision and ambition.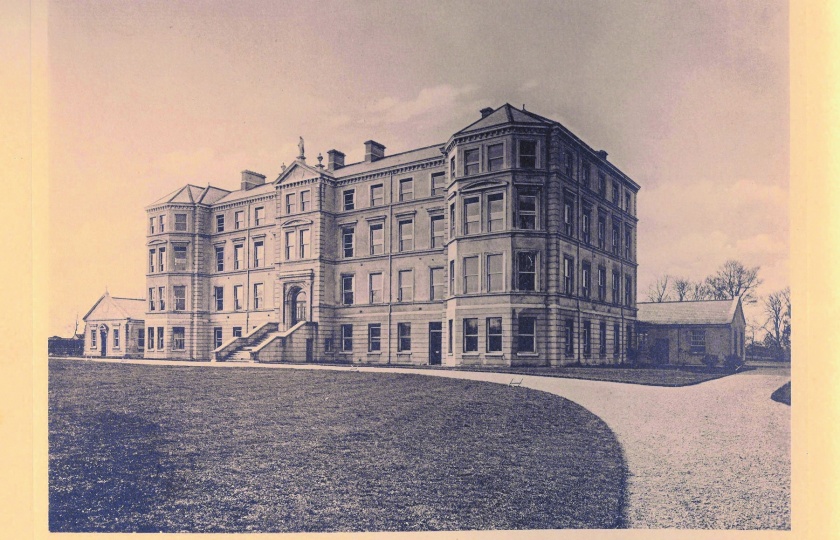 Foundation & Enduring Vision
When the foundation stone for Mary Immaculate College was laid in 1899, the intention was to provide an institution dedicated to the professional training of female teachers for the Catholic national school system. Today, with close to 5,000 young men and women enrolled at the College and participating in a multitude of academic programmes, MIC continues to embrace the founding vision of Catherine McAuley, who established the Catholic Sisters of Mercy as champions for the most marginalised in society with the conviction that education was essential to the quality of life to which all individuals should be entitled. These enduring values remain enshrined in the College Mission Statement as Mary Immaculate College steers a new course in the 21st century.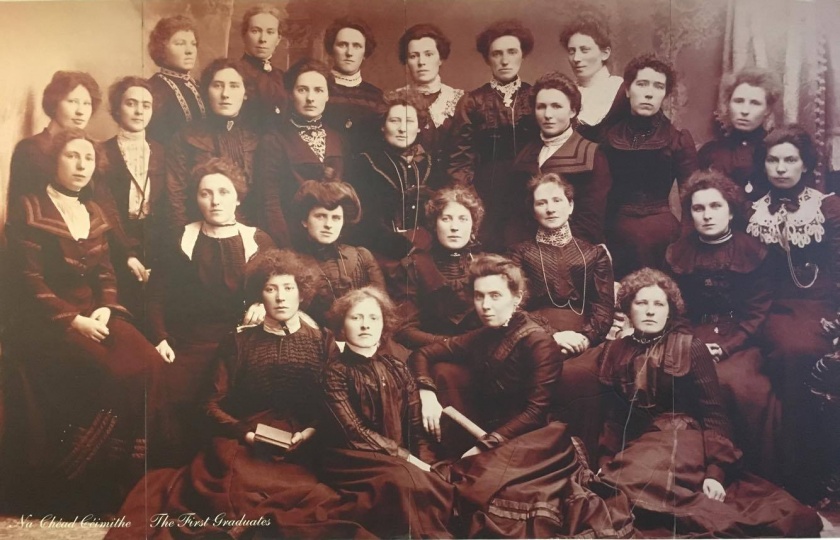 Mission Statement / Ráiteas Misin
Mary Immaculate College, Limerick, founded in 1898, is a third level Catholic College of Education and the Liberal Arts.
The College community promotes excellence in teaching, learning and research at undergraduate and postgraduate levels. It seeks to foster the intellectual, spiritual, personal and professional development of students within a supportive and challenging environment that guarantees the intellectual freedom of staff and students.
In particular, the College seeks to foster in its students a spirit of justice and compassion in the service of others, together with an openness to the religious tradition and values of each individual.
The College promotes a sense of identity enriched by an awareness of its Catholic tradition, the cultures, languages and traditions of Ireland, and its special commitment to the Irish language.
Mary Immaculate College respects cultural diversity. It strives to promote equity in society and to provide an environment where all have freedom and opportunity to achieve their full potential.
Is Coláiste Caitliceach tríú leibhéal Oideachais agus Saorealaíon é Coláiste Mhuire Gan Smál, Luimneach, a bunaíodh in 1898.
Cuireann pobal an Choláiste ardchaighdeán feabhais chun cinn ó thaobh múinteoireachta, foghlama agus taighde ag an leibhéal céime agus iarchéime. Déantar iarracht forbairt intleachtúil, spioradálta, phearsanta agus ghairmiúil na mac léinn a chothú laistigh de thimpeallacht chabhrach agus dúshlánach a chuireann saoirse intleachtúil na foirne agus na mac léinn chun tosaigh.
Tá sé mar aidhm ag an gColáiste, go háirithe, cothrom na féinne agus ómós a chothú ina gcuid mac léinn, agus iad ag freastal ar dhaoine eile, chomh maith le bheith oscailte do na traidisiúin agus do na luachanna reiligiúnacha a bhíonn ag gach duine aonair.
Cuireann an Coláiste féinaithne chun cinn a bhfuil traidisiún Caitliceach an Choláiste mar chuid shaibhir di, chomh maith le cultúr, teangacha agus traidisiúin na hÉireann agus tiomantas speisialta an Choláiste don Ghaeilge.
Tá omós ag Coláiste Mhuire gan Smál d'éagsúlacht cultúir. Oibríonn an Coláiste chun cothromaíocht a chur chun cinn sa tsochaí agus chun timpeallacht a chur ar fáil ina mbeidh an tsaoirse agus an deis ag gach duine a gcumas iomlán a bhaint amach.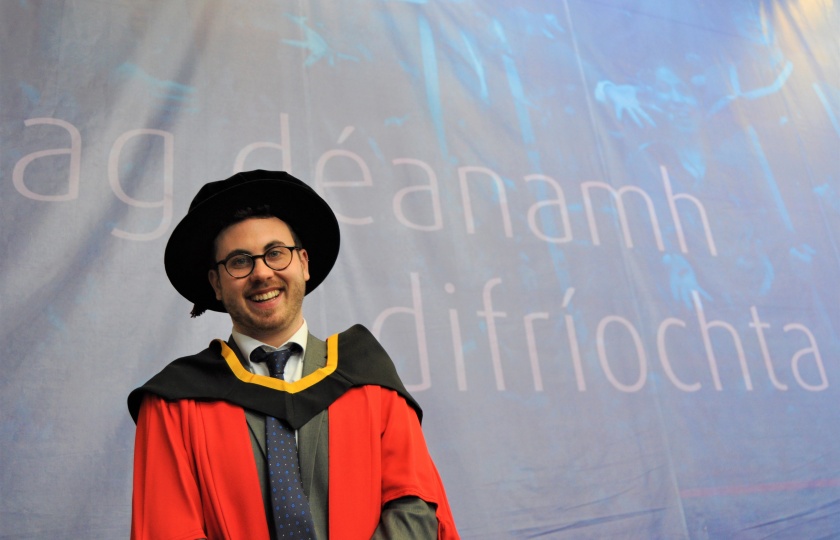 Our Vision / Ár bhFís
Based on the direction and pace of development at MIC during the most recent period of the College's history, a well-founded appreciation of our essential standing within the Irish higher education system, and with a keen sense of the opportunities for further strategic advancement of our core mission, our vision for the institution in 2023 is as follows:
MIC is an ambitious university-level institution in the Catholic intellectual tradition, providing a unique learning experience within an ideal ambience for higher education participation. It is active in research that informs its teaching directly, and contributes richly to academia. The College is outward-looking, with strengthened international linkages, and is a resource placed purposefully at the heart of the civic commons. It is an active and innovative contributing partner in the economic, social and cultural development both of its surrounding environs and of the broader Irish educational landscape, helping, in particular, to sustain the vital spirit of collaboration within the higher education system.
The College endeavours to offer its students the means to a flourishing life through the highest quality of academic engagement within a rounded and holistic context of participation.
The College calls upon its learning community to make a difference in the broader world, bearing in mind a received obligation to galvanise efforts to foster social justice and promote equality for the most marginalised.
Learn more about the MIC Strategic Plan 2023 - A Flourishing Learning Community here.
Bunaithe ar threoir agus ar luas na forbartha curtha i gcrích i gCMgS le linn na tréimhse is déanaí de stair an Choláiste, bunaithe ar tuiscint dhea-bhunaithe dár mbun-sheasamh laistigh de chóras ardoideachais na hÉireann, agus le tuiscint mhaith ar na deiseanna chun tuilleadh forbartha straitéisigh a dhéanamh ar ár mbun-mhisean, seo a leanas ár bhfís don institiúid i 2023:
Is institiúid uaillmhianach, ag leibhéal ollscoile é CMgS sa traidisiún intleachtúil Chaitliceach, ina sholáthraítear taithí foghlama uathúil laistigh de chomhthimpeallacht idéalach do rannpháirtíocht ardoideachais. Tá sé gníomhach i dtaighde a fheidhmíonn mar chrann-taca dá theagasc, agus cuireann sé go mór leis an saol acadúil. Is mian leis an gColáiste cur lena naisc idirnáisiúnta, agus is acmhainn é atá suite, go cuspóireach, i gcroílár na gcoimíneachta sibhialta. Is páirtí rannpháirteach gníomhach agus nuálaíoch é i bhforbairt eacnamaíoch, shóisialta agus chultúrtha an dá cheantar máguaird agus i dtírdhreach níos leithne an oideachais in Éirinn, rud a chabhraíonn, go háirithe, chun spiorad ríthábhachtach an chomhoibrithe a chothú laistigh den chóras ardoideachais.
Tá an Coláiste ag iarraidh bealaí a thairiscint dá mhic léinn chun saol faoi bhláth a bhaint amach tríd an caighdeán is airde rannpháirtíochta acadúla a sholáthar laistigh de chomhthéacs iomlán na rannpháirtíochta
Iarrann an Coláiste ar phobal foghlama an Choláiste difríocht a dhéanamh sa domhan níos leithne, ag tógaint san áireamh ár n-oibleagáid iarrachtaí a spreagadh ar mhaithe le ceartais shóisialta a chothú agus le comhionannas a chur chun cinn do na daoine is mó ar an imeall.
Plean Straitéiseach CMgS 2023 - Pobal Foghlama Faoi Bhláth. Cliceáil anseo.
Our Values / Luachanna
Our core values will guide and underpin our actions in the realisation of this plan, the MIC Strategic Plan 2023. They are:
Excellence
Catholic Intellectual Tradition
Equality, Diversity & Inclusion
Social Justice
Community
Academic Freedom
Flourishing Life
Feidhmeoidh ár bpríomhluachanna mar threoir agus mar chranntaca dár ngníomhartha chun an Plean seo a chur i bhfeidhm.
Barr Feabhais
Traidisiún Intleachtúil Chaitliceach
Comhionannas, Éagsúlacht & Cuimsiú
Ceartas Sóisialta
Pobal
Saoirse Acadúil
Saol Faoi Bhláth
Growth & Development
MIC is currently undergoing one of the most exciting phases of growth and development in the history of the College with the overall student population witnessing a more than tenfold increase since 1992. The B Ed (Primary Teaching) programme is now joined by other innovative education programmes like the B Ed in Education & Psychology and the BA in Early Childhood Care & Education. Other landmark programme developments include the augmented Bachelor of Arts programme, in collaboration with the University of Limerick (UL), that offers students a wider range of subject choices—making it the largest jointly delivered programme in Ireland. 
MIC has recently expanded its geographical footprint following the incorporation of St Patrick's College in Thurles—another well-established college offering four degree programmes preparing students to become second-level teachers.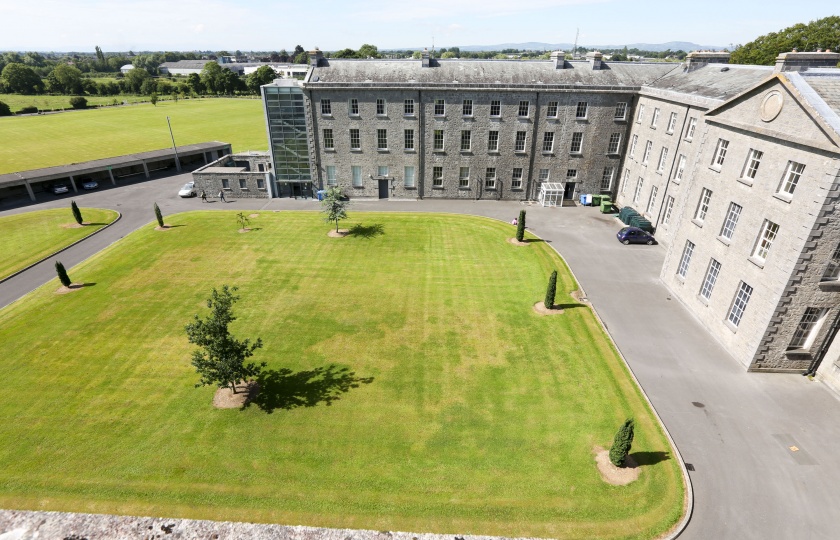 The College's undergraduate programmes are widely recognised and celebrated, nationally and internationally, for their academic excellence—offering learners the critical, analytical and transferrable skills central to the success of the ever evolving economy. Alongside these programmes, MIC offers a range of postgraduate programmes at Diploma, MA and PhD level.
MIC also offers Continuing Professional Development (CPD) courses and is committed to improving access to higher education for adults with a range of tailored programmes and supports that make the journey for adult learners as easy as possible.  More recently, a consortium led by MIC was awarded the contract from the Higher Education Authority for the delivery of the National Higher Education Programme for Inclusion Coordinators in Early Years Settings. The delivery of this programme will see an extra 3,600 students added to the already expanding population at MIC.
The programmes on offer at MIC continue to be amongst the most highly sought-after in Ireland as the College has a long standing reputation for excellence in teaching, learning and research and is known for the high calibre of students it has attracted since its establishment well over a century ago. Student numbers are set to reach 5,000 by 2020.
This remarkable rate of expansion has brought with it significant growth and a broadening of MIC's academic provision, as well as a redevelopment of the Limerick campus which now offers state-of-the-art teaching, learning and research facilities as well as excellent sports, events and conferencing facilities.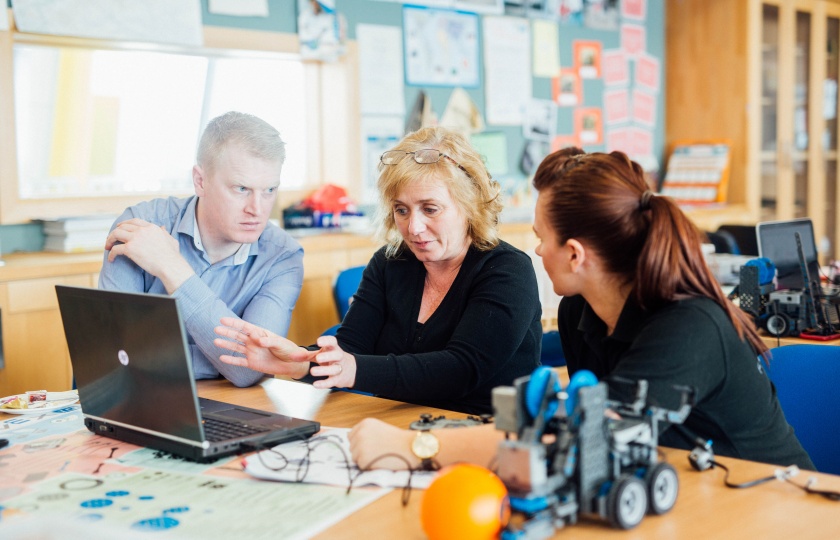 Milestones
Since its foundation, the College has grown consistently and diversified, with many significant milestones reached throughout the twentieth century. The advances of the last 20 years have been particularly remarkable, with a major expansion in academic offerings and a phase of intensive development of campus infrastructure accompanying a constant surge in student numbers from 297 in 1991-92 to close to 5,000 today.
The following developments have been especially significant for the College, many of them 'firsts' in the history of the Irish State:
1898: The College was established by Bishop Edward T O'Dwyer and the Sisters of Mercy for the professional education of Catholic primary school teachers.
1901: The first 75 students were enrolled
1906: The College Chapel was built
1948: The College celebrated its 50th Anniversary.
1956: The first major extension to the College was undertaken, with introduction of a new Residential Block that included 120 bedrooms, as well as a dining hall and music rooms.
1969: MIC became the first Irish College of Education to become co-educational.
1973: The College celebrated its 75th Anniversary.
1974: MIC was the first College of Education to become a recognised College of the National University of Ireland (NUI) and to offer a three-year Bachelor of Education Degree (B Ed).
1976: A new library building, Áras an Phiarsaigh, was added to the campus.
1980: 800 Students were registered on the B Ed degree programme, the largest numbers since the foundation of the College.
1991: MIC entered into a partnership with the University of Limerick which became its new accrediting body.
1992: MIC became the first Irish College of Education to offer a Bachelor of Arts degree programme (with the first such graduates receiving their awards in 1996).
1998: MIC, now a College of Education and the Liberal Arts, celebrated its Centenary Year as the first Irish College of Education to confer Higher Degrees, including an M Ed degree and MA in Education. A special stamp was issued by An Post to celebrate the centenary.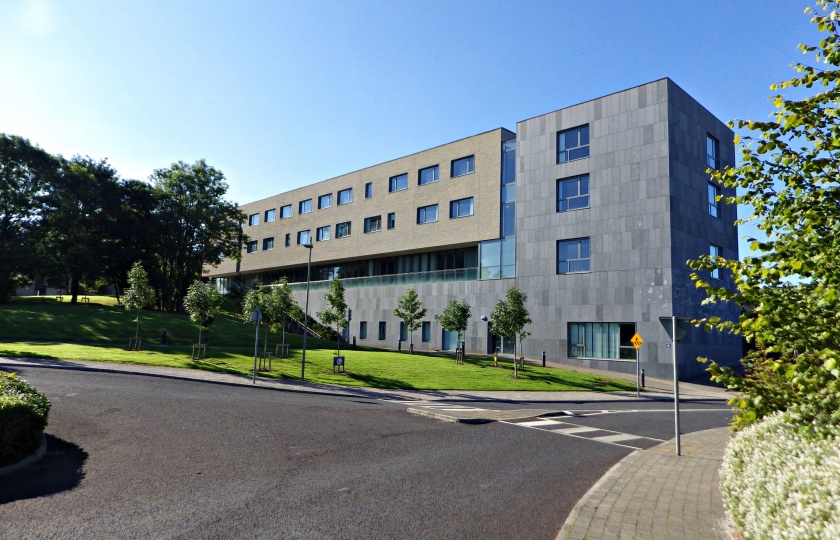 1999: MIC was the first College of Education to confer a specialist Master's in Early Childhood Education.
2000: MIC was the first College of Education to confer a specialist Master's in Information Technologies in Primary Education.
2002: The College conferred its first Doctoral award (in the discipline of Music), a first for a College of Education.
2003: A four-year BA degree programme in Early Childhood Care and Education, the first for an Irish College of Education, commenced.
2004: A four-year B Ed degree programme in Education and Psychology commenced.
2005: The Mary Immaculate College Foundation was launched.
2007: Tailteann, a multi-purpose gymnasium and the first major new building on campus for almost thirty years, was opened, winning the award for 'Best Leisure Building' at the 2008 Royal Irish Architecture Awards.
2008: The inaugural McAuley Medal was presented to Eunice Kennedy Shriver, Founder of the Special Olympics.
2010:  The McAuley Medal was presented to Imogen Stuart RHA, by President of Ireland, Mary McAleese.
2010: A new building, Teamhair / TARA (Teaching, Recreational, and Auditorium space), together with Tailteann,  were officially opened by An Taoiseach, Brian Cowen TD. This represented  a combined total of 11,700 m2 of new campus infrastructure and an investment of over €34m in the development and modernisation of facilities at the College, funded under the National Development Plan 2007-2013.
2012: Lime Tree Theatre, a 510-seat, state-of-the-art professional facility was officially opened in the TARA building—running a year-round programme of theatre, music, dance, comedy and various other cultural events as well as conferences and meetings.
2015: The new BA in Contemporary Arts & Theatre Studies was introduced.
2016: MIC incorporates existing education institution, St Patrick's College in Thurles to become MIC, St Patrick's Campus—bringing its offering of undergraduate programmes to nine.
The MIC Senior Hurling Team under manager Éamonn Cregan secured a historic victory over UL to win its first Fitzgibbon Cup—a remarkable achievement for an institution with a relatively small student body. Éamonn Cregan retired as MIC hurling manager after over 20 years.
Plans were unveiled for a new Library and Learning Resource Centre at MIC. Costed at close to €21 million, the 5,000 m2 building will be situated in the heart of the Limerick campus and will replace the existing library.
2017: After defeating IT Carlow in the final, the Fitzgibbon Cup was retained by the MIC Senior Hurling Team in 2017, this time led by new manager and MIC Graduate, Jamie Wall.
MIC held its largest ever Graduation with a record 1,909 graduates from across Ireland and the globe conferred with degrees and other awards over three days.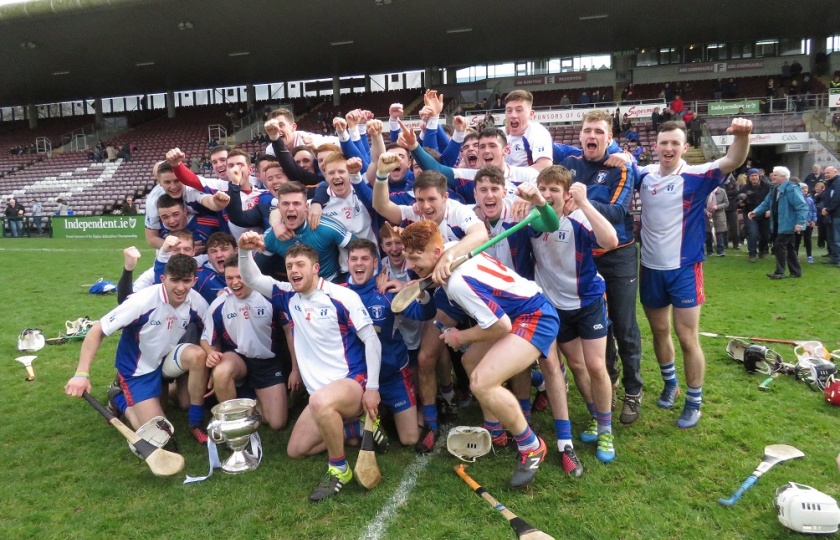 About

Growth & Development

Milestones