About
The Athena SWAN Charter was established in the UK in 2005 to encourage and recognise commitment to advancing the careers of women in science, technology, engineering, maths and medicine (STEMM) employment in higher education and research.
The charter has since expanded to recognise work undertaken in arts, humanities, social sciences, business and law (AHSSBL); in professional and support roles, and for trans staff and students. The charter now recognises work undertaken to address gender equality more broadly. In a major national initiative supported by the Higher Education Authority, the Athena SWAN Charter was launched in Ireland in early 2015.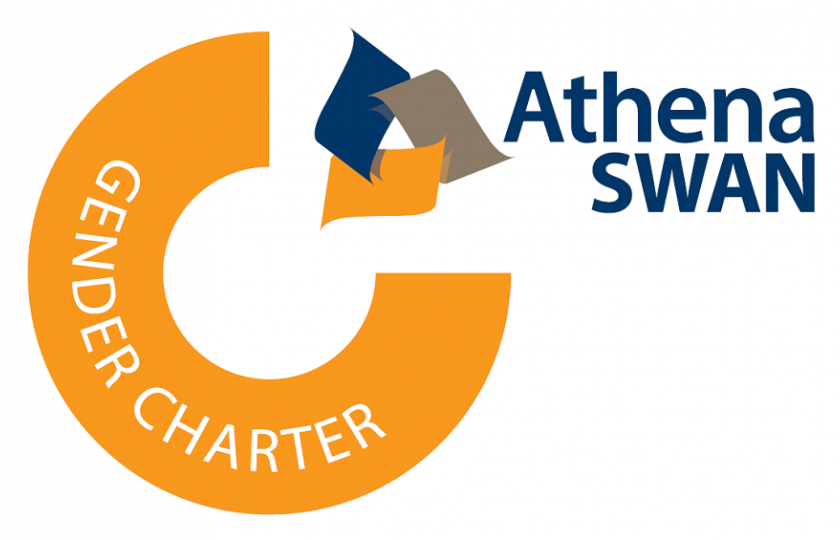 Athena SWAN at MIC
In February 2018, MIC became a member of the Athena SWAN Charter. The Athena SWAN Charter is based on 10 key principles. By being part of Athena SWAN, MIC is committing to a progressive charter; adopting these principles within their policies, practices, action plans and culture.
1. We acknowledge that academia cannot reach its full potential unless it can benefit from the talents of all.
2. We commit to advancing gender equality in academia, in particular, addressing the loss of women across the career pipeline and the absence of women from senior academic, professional and support roles.
3. We commit to addressing unequal gender representation across academic disciplines and professional and support functions. In this we recognise disciplinary differences including: 
The relative under-representation of women in senior roles in arts, humanities, social sciences, business and law (AHSSBL)
The particularly high loss rate of women in science, technology, engineering, mathematics and medicine (STEMM)
4. We commit to tackling the gender pay gap.
5. We commit to removing the obstacles faced by women, in particular, at major points of career development and progression including the transition from PhD into a sustainable academic career.
6. We commit to addressing the negative consequences of using short-term contracts for the retention and progression of staff in academia, particularly women.
7. We commit to tackling the discriminatory treatment often experienced by trans people.
8. We acknowledge that advancing gender equality demands commitment and action from all levels of the organisation and in particular active leadership from those in senior roles.
9. We commit to making and mainstreaming sustainable structural and cultural changes to advance gender equality, recognising that initiatives and actions that support individuals alone will not sufficiently advance equality.
10. All individuals have identities shaped by several different factors. We commit to considering the intersection of gender and other factors wherever possible.
In May 2018 MIC appointed Dr Elaine Murtagh as Project Director for Athena SWAN and subsequently Edel Foster was appointed Project Manager. Their role is to lead the preparation of the College's application for an Athena SWAN Bronze Award. A Self-Assessment Team (SAT) has been formed and is responsible for identifying both challenges and opportunities with regards to gender equality in MIC, and to develop a comprehensive action plan to advance agreed priority areas over the award period. It is made up of academic and professional services staff in MIC.
Click here to see the MIC Athena SWAN Twitter page.
Contact
Athena SWAN Project Manager
Edel Foster
+353 61 204338
Self-Assessment Team
Athena SWAN Self-Assessment Team Members:
Name & Title
Richard Bowles: Lecturer, Physical Education 
Michael Breen: Dean of Arts
Aimie Brennan: Lecturer in Education, MIC, St Patrick's Campus, Thurles (member until August 2019) 
Katie Brosnan: Executive Officer, Student Academic Administration
Angela Canny: Assistant Dean of Education
Santhi Corcoran: S/PhD student, LSRE, Faculty of Education
Pádraig Horgan: Academic Systems Administrator (member until June 2019)
Aisling Leavy: Head of Department, STEM Education
Susan Liddy: Lecturer, Media & Communications
Maeve Liston: Director of Enterprise & Community Engagement
Dorothy Morrissey: Lecturer, Drama Education
Elaine Murtagh: Athena SWAN Project Director / Member of MIC Equality Committee
Róisín Ní Ghairbhí: Lecturer, Gaeilge
Ciara Ní Shuilleabháin: Director of Strategic Communications & Marketing
Gary O'Brien: Associate Vice-President, Administration
Helen O'Donnell: Chair of MIC Equality Committee / Member of an tÚdarás Rialaithe
John Perry: Head of Department, Psychology
Marc Scully: Lecturer, Psychology
Julianne Stack: Coordinator of Doctoral Progammes
Eugene Wall (Chair): President of MIC & Member of MIC Equality Committee
Frank White: Director of Human Resources & Member of MIC Equality Committee
Links
Updates
For more information on our Athena SWAN progress, read our quarterly MIC Athena SWAN ezine:
Athena SWAN Drop In Information Sessions
Four information sessions on Athena SWAN were recently held in both the Limerick and Thurles campuses. There was a great level of interest from staff with over 60 professional services and academic staff attending. Elaine Murtagh gave an overview of what's involved in Athena SWAN and discussed the potential changes it will make to our workplace. Edel Foster provided detail on the areas that our working groups are examining, such as the workplace culture of the college, flexible working opportunities and career development.
About

Self-Assessment Team

Staff

Links

Updates