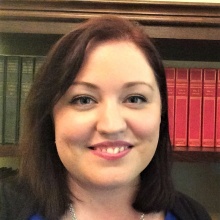 Research interests
Sociology of education; socio-economic disadvantage; inequality; history of childhood; global childhoods; Irish social change; women in society; social and educational policy; early years policy; teacher identity; intercultural education; social constructionism; Bourdieusian analysis; qualitative research; research ethics, and research with children.
More information
Dr Aimie Brennan is a Lecturer in Education in Mary Immaculate College, with expertise in the educational research methods and the sociology of education. Aimie began her teaching career in UCC before moving to MIC, Limerick, where she taught on the ECCE, B.Ed. and PME programmes. In 2018, she took up the role of lecturer and research coordinator for post-primary education in MIC Thurles. Aimie is passionate about teacher research and supervises educational research dissertations from undergraduate to doctorate level. She has been principal investigator on a range of projects funded by community, education, not-for-profit and statutory agencies in Ireland and abroad, and is currently involved in research on student engagement, teacher research and teacher education.
In 2017, Aimie founded the Student and Teacher Education Research (STER) initiative in MIC. She is editor of the STER online journal, presenter and producer of the STER podcast series, and coordinator of the STER conference.