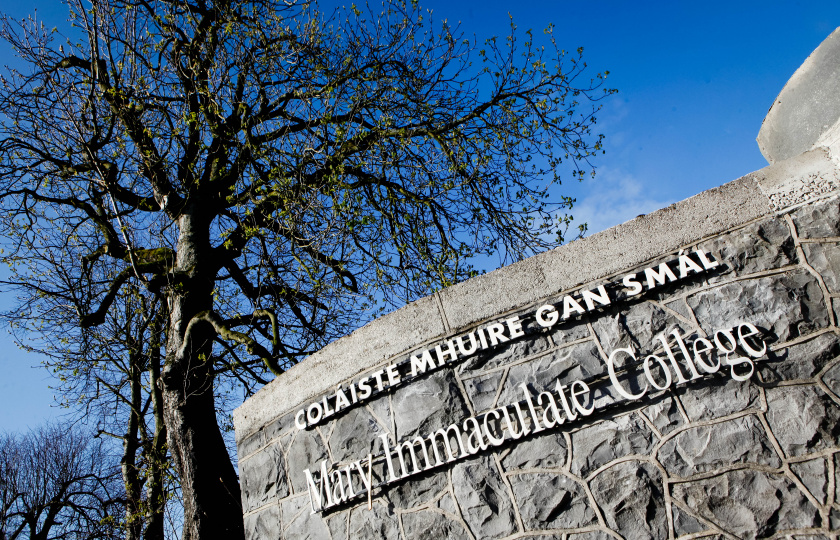 Government of Ireland International Education Scholarship 2021
The Higher Education Authority (HEA) has issued the 2021 call under the Government of Ireland International Education Scholarships Programme. Under this initiative 60 scholarships will be provided for one year to study at Bachelor, Masters or PhD levels to successful candidates who have an offer of a place at an eligible Irish higher education institution. MIC is delighted to be included in this call.
Gerry O'Sullivan, Head of International Education, Higher Education Authority, commented, "The announcement of the Government of Ireland International Education Scholarship Call 2021 is an important statement that despite the pandemic, Ireland is determined to sustain and build new global partnerships. Mary Immaculate College has a very active internationalisation focus, building on its traditional strengths in Teacher Education, Media and Liberal Arts and the scholarship programme is playing an important part in widening of the College's global reach."
Paromita Sengupta, current masters student at Mary Immaculate College and recipient of this prestigious scholarship in 2020, noted, "The Government of Ireland International Education Scholarship (GOI-IES) is a fantastic opportunity for international students looking to do postgraduate study in Ireland. The application process is fairly simple, but you need to write out your personal statements honestly and with heart. The scholarship has meant greatly to me, enabling me to fulfil my cherished dream of pursuing 'Masters in Media Studies' in Mary Immaculate College, Limerick. Not only does the GOI-IES fully cover the fees, but it also gives an annual stipend, which is very helpful indeed. The GOI-IES is a gateway to a whole new world of immense possibilities."
The offer is open to students from non-EU/EEA countries and is applicable to all fields of study.
Students who are successful will receive:
A €10,000 stipend for one year's study
A full fee waiver of all tuition and other registration costs at the higher education institution
 The tuition waiver can be applied to any of the following:
The first step is to apply to MIC for one of the above programmes. Enquiries: Alison.Ryan@mic.ul.ie
Applicants who receive a letter of offer from MIC, can then submit an application for the scholarship via the online portal.
The deadline for the submission of applications is 5pm (Irish time) 26 March 2021. Further details can be found here or by emailing goi-ies@hea.ie.