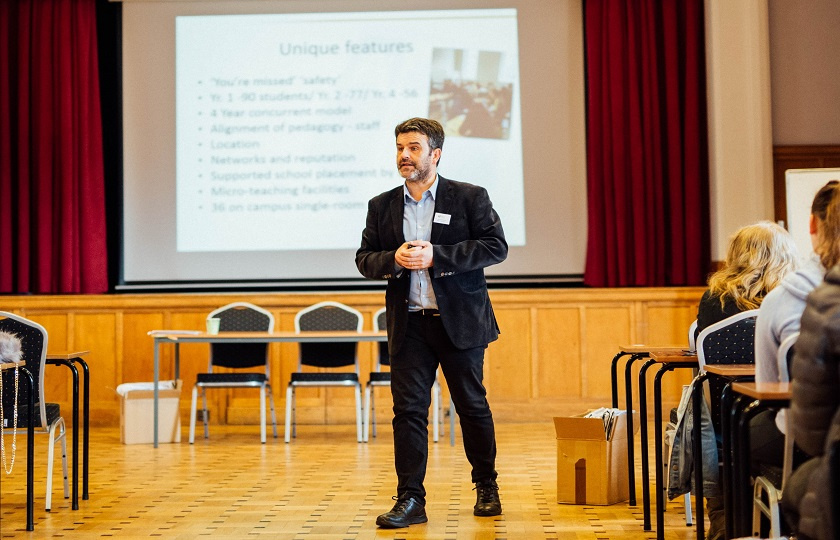 The Minister for Education and Skills Joe McHugh T.D. recently announced the appointment of the new National Council for Curriculum and Assessment (NCCA) to include Dr Finn Ó Murchú, Head of School of Education (Post-Primary) at MIC Thurles.
The NCCA advises the Minister for Education and Skills on curriculum and assessment from early childhood to the end of second level. It engages with learners, teachers, practitioners, parents and others to support innovation in schools and other educational settings. It undertakes, uses and shares research as a basis for advice and debate on education.
The Council, consisting of 25 members, will serve a three year term until 28th February 2022 and will be responsible for directing the NCCA's activities, providing strategic guidance to the executive team and monitoring the effectiveness of management. Following their appointment Minister McHugh said "I am delighted to announce the appointment of the new National Council for Curriculum and Assessment (NCCA). The work of the NCCA is pivotal in the development, planning and reviewing of curriculum and assessment provision in schools".
Dr Finn Ó Murchú was appointed Head of School of Education (Post-Primary) at MIC Thurles in August 2016. Previous to his appointment Finn was a Senior Inspector for 12 years with the Department of Education and Skills with responsibility for Special Education, and before that taught as a post-primary teacher for 17 years. His research interests centre on inclusive learning and school leadership. His most recent research involved collaboration with colleagues on the NCSE-funded Initial Teacher Education for Inclusion which will publish its final report shortly.
Congratulating Dr Ó Murchú, Professor Eugene Wall, President of MIC said: "I warmly congratulate Dr Ó Murchú on this prestigious appointment which clearly recognises his wealth of experience in the education sector. I am confident that he will make a valuable contribution to the Council and I wish him continued success."
Following the incorporation of MIC Thurles in 2016, MIC became a multi-campus institution offering 10 undergraduate degree programmes in Education and the Liberal Arts as well as a wide range of Continuing Professional Development offerings for teachers and numerous postgraduate opportunities to Masters and PhD level. This development consolidated the position of MIC as the most significant provider of initial teacher education outside of Dublin.  This September will see the commencement of a fifth teacher preparation undergraduate offering at MIC Thurles, a BA in Education, Mathematics & Gaeilge. By 2020 MIC Thurles will offer six undergraduate degrees that have an education and school placement component including combinations of Business, Theology and Religious Studies, Accounting, Gaeilge, and Mathematics. 
Further information on MIC Thurles available here.