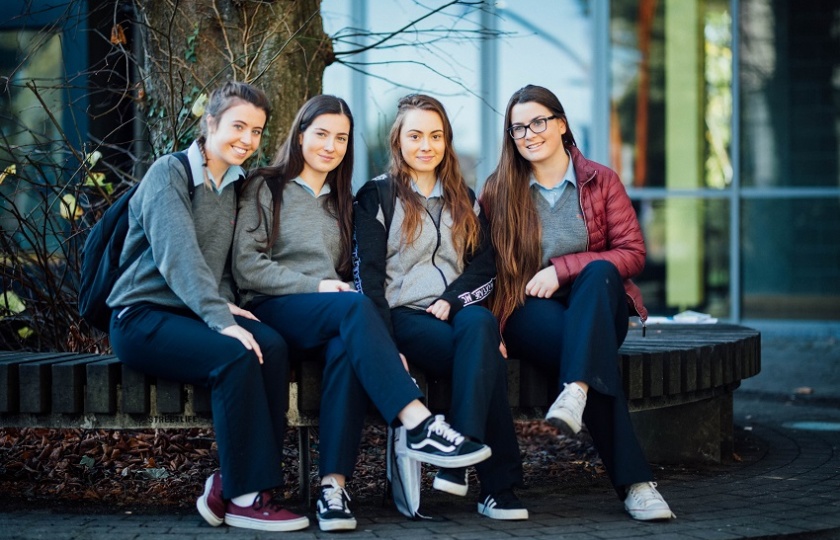 Think MIC as CAO Deadline Approaches
If you're thinking CAO this year think Mary Immaculate College. With ten exciting undergraduate degree programmes to choose from there is sure to be a programme for you when filling out your CAO before the deadline on Friday 1 February at 5.15pm.
MIC Limerick Campus offers a range of innovative teaching degrees with dynamic and engaging lecturers. Our renowned Bachelor of Education (MI005, MI006) is a four year programme which seeks to equip participants with the competencies to teach at all levels of the primary school. The programme enables students to examine their role as a learner, a teacher, a researcher and a leader.
Why not keep your options open with our B Ed in Education and Psychology (MI008)? This unique four-year honours degree programme prepares primary level teachers while also providing opportunities for graduates to pursue a career in psychology. 
If it's a career in early year's education that you're interested in our four year Bachelor of Early Childhood Care and Education (MI007) programme would make the perfect choice.
If it's the arts that you're interested in, MIC's Bachelor of Arts degree (MI002) (offered in collaboration with the University of Limerick) could be just the programme for you. Our Bachelor of Arts programme is a four-year degree in the Liberal Arts with three years on campus at MIC and one year on work placement and/or study abroad. Arts graduates are very much in demand for a large variety of careers because the degree programme offers a broad general education which develops the intellect and trains the mind. You can choose from a set of 13 subjects taught at Mary Immaculate College and if you wish, you can choose one of your subjects from a choice of six from the University of Limerick. You can click here to learn more about our Bachelor of Arts programme and the wide range of subjects we offer.
Another of MIC Limerick's highly sought after programmes is the BA in Contemporary and Applied Theatre Studies (MI001) which seeks to articulate the contemporary, varied and ever-changing roles of theatre and its practitioners in society. 
If it's post-primary teaching you're interested in our MIC, St Patrick's Campus, Thurles is just the option. MIC Thurles has recently introduced a BA in Education, Mathematics & Gaeilge (MI013) to its exciting suite of Level 8 degrees. This new programme announcement means MIC Campus, Thurles now boasts five degrees that have an education and school placement component and include combinations of Business, Theology and Religious Studies, Accounting, Gaeilge, and Mathematics. Click here to view all our MIC, St Patrick's Campus, Thurles programmes.
At Mary Immaculate College we are passionate about academic excellence through the provision of values-led, quality teaching with an emphasis on critical and reflective thinking. With a friendly and relaxed atmosphere, small class sizes, excellent student support facilities, great affordable accommodation options and top class teaching and sports facilities, think MIC when filling out your CAO. Please click here to view our undergraduate prospectus.