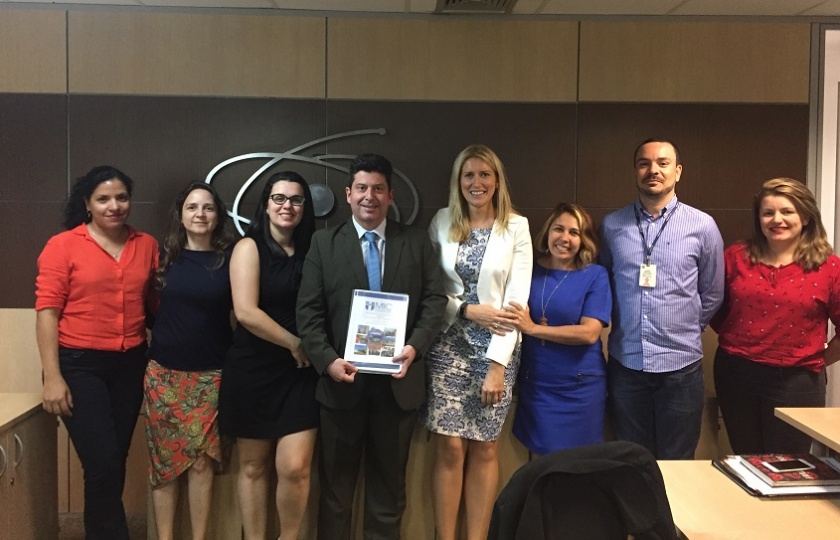 MIC Signs Agreement with Brazilian Government for Teacher Education Scholarships
Mary Immaculate College (MIC) has signed a multi-million euro contract with the Brazilian Government Scholarship Agency, CAPES, to host the top 30 teachers in Brazil each year for the next three years. The teachers will each receive a fully-funded scholarship to include programme tuition, accommodation, flights and a living allowance of €400 per month.
MIC will offer a one-year Graduate Diploma in Mentoring & Leadership in Education as a prize in a competition that will run in schools throughout Brazil in the coming months and again in 2020 and 2021. The top 30-teachers will apply for the programme by submitting projects they are implementing in their schools. As part of the prize they will engage in three months of intensive English language classes, followed by a specially-designed postgraduate programme with modules on mentoring, school leadership and global perspectives on education.
MIC was selected to host the prize-winning teachers following a very successful week-long visit to Ireland in May 2018 by the top 30 teachers selected from all over Brazil in the 2017/18 competition. Following feedback from the participating teachers on the impact of their experience to their teaching careers it was decided to expand the programme to a full year of Continuing Professional Development (CPD).
Newly appointed Ambassador of Ireland in Brazil, HE, Seán Hoy, said of the announcement: "The agreement between CAPES and MIC to train teachers is an important milestone in further developing education links between Brazil and Ireland.  MIC has decades of experience in teacher education and the lessons learned will no doubt benefit thousands of Brazilian students over the years to come. I am also sure that MIC will benefit from the variety of experiences and perspectives that the Brazilian teachers will bring to the campus".
While Gerry O'Sullivan, Head of International Education, Higher Education Authority, said: "For over a century Mary Immaculate College has built a tradition of excellence in the area of teacher education – a legacy that is now to be shared with practising teachers in Latin America's largest country.  MIC has worked strategically with the Higher Education Authority under Science without Borders and other initiatives to build that relationship over the last five years.
The decision of the Brazilian authorities to commit to a three year joint programme is a huge endorsement of the level of trust and confidence that has been established between MIC, CAPES and teachers in Brazil".
Concluding he said: "The HEA congratulates the College and hopes that this partnership will be the platform for further collaborations in the areas of student and staff flows in both directions as well as joint research work in the globally important area of teacher education."
Welcoming the decision Professor Eugene Wall, President of MIC said: "MIC is excited to partner with CAPES on this wonderful new Continuing Professional Development programme for Brazilian teachers. This award is further testament to MIC's international recognition as a leading provider of education programmes".
He continued to say that MIC has expanded its global reach in current research into teaching practices, instructional development and effective leadership for learning, through its involvement with a wide range of international partners. While MIC has recently expanded the scope of its internationalization to include other countries in South America, its strongest partnerships in that continent are in Brazil and according to Prof. Wall, is very proud of its positive history of integration of Brazilian students into the MIC community.
He concluded by saying "It was a pleasure to meet each of the prize-winning teachers from last year's competition and we look forward to welcoming the competition winners for the next three years."
The first cohort of successful participants will commence their studies at MIC in June 2019 and on completion will be awarded a Graduate Diploma qualification by Mary Immaculate College.