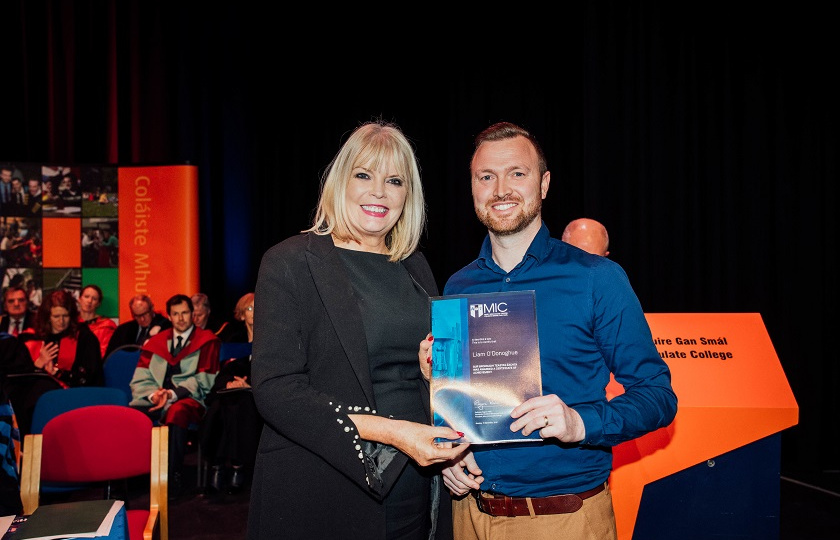 "We are a nation that now seeks to support the diversity of an ever-changing population" said Minister Mary Mitchell O'Connor TD, Minister of State at the Department of Education with special responsibility for Higher Education, who was speaking at the annual MIC Awards Ceremony which saw almost 150 students, graduates and alumni from MIC being recognised for their academic and other notable achievements with almost €250,000 being presented on the night in scholarships and bursaries.
Minister O Connor was presenting the 1916 Bursaries to six recipients from Mary Immaculate College.  The 1916 Bursaries, valued at €5,000 per annum, are funded by the Department of Education and Skills, and commemorate the centenary of 1916 as part of the overall measures to encourage participation and success by students from sections of society that are significantly under-represented in higher education.  Presenting the awards to the successful recipients Minister O'Connor said: "The inspiration for the 1916 Bursary Fund is the equality of opportunity envisioned by the signatories of the Proclamation of Independence… Events like this evening make us reflect on the progress we have made to date; striving to achieve a fairer and more equitable Ireland".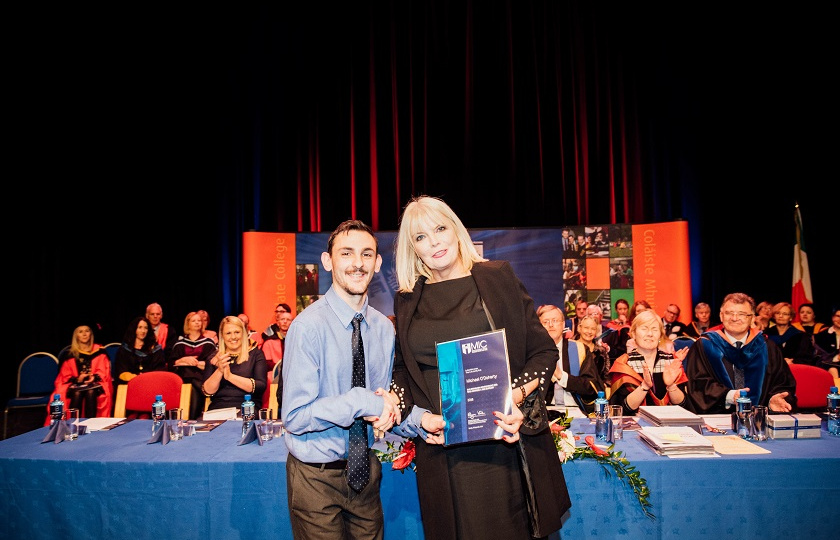 Minister O Connor also presented Certificates of Achievement to seven individuals who recently graduated as primary teachers having embarked as mature students on the Teacher Education Access Programme (TEAP) five years ago, the first cohort in the country to do so. This innovative TEAP course, delivered in partnership with Limerick and Clare Education and Training Board, commenced in 2013 as a pilot programme aiming to increase diversity within the teaching profession by providing a direct entry route for mature students.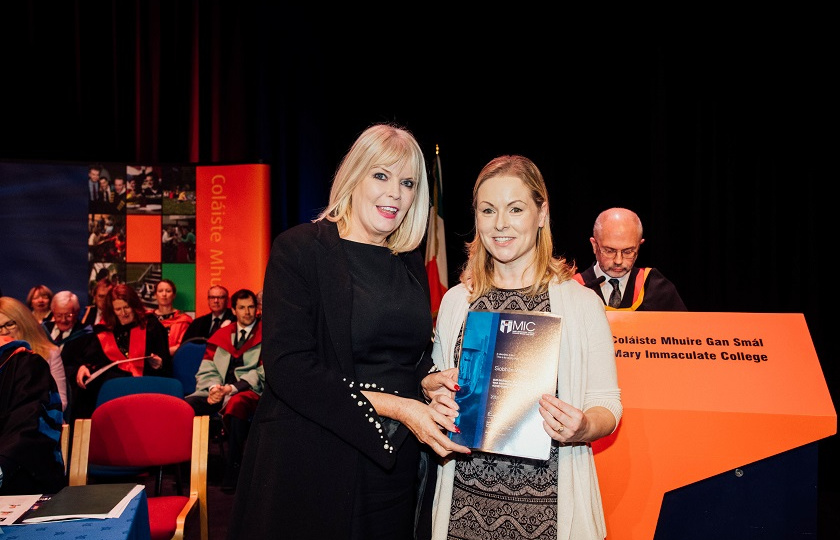 Presenting the certificates Minister O'Connor said "The job of our educators is to inspire, to fire imaginations, to make students curious, critical, analytical ……to harness potential and to reveal every child's individual brilliance. Teachers shape student expectations. We cannot under-estimate the importance for our society of having great teachers".
The night also saw 50 scholarships across MIC's nine undergraduate programmes, valued at €2000 each, awarded to first year students on the basis of CAO points obtained in the Leaving Certificate Examination.  In addition Liam Lenihan, Vice Chairman of Munster GAA, presented bursaries valued at €750 to nine very deserving MIC students who excelled in their particular sport.
Also honoured on the night were three MIC alumni, RTE's Dáithí Ó Sé and Jacqui Hurley and recently retired CEO of Trócaire, Éamonn Meehan.  The alumni awards are presented to those who have made an outstanding contribution in their field of endeavour.  
Congratulating all the recipients Professor Eugene Wall, President of MIC said: "Individually and collectively, all of our students, both current and graduated, whom we honour tonight,  embody our College's mission - ultimately to make the world a better place through our ideas, our innovations and our engagement.  They have the ability to develop and shape ideas that will make a positive and lasting impact on the world".