BA in Early Childhood Practice (Level 7)
Special Entry Route
Please Note: Next intake for this programme is expected in 2020.
Programme Overview
Entry Requirements
How to Apply
Ask a Question
Programme Overview
The BA in Early Childhood Practice is a degree level, 180-credit programme jointly delivered over four semesters by both the Faculty of Education at Mary Immaculate College, Limerick and the Department of Social Sciences at the Institute of Technology, Tralee. On successful completion, participants will be conferred with a University of Limerick Level 7 Bachelor of Arts Degree in Early Childhood Practice. This programme has been designed specifically to upskill staff currently working in the Early Childhood Care and Education sector.

Key Features & Career Opportunities
This degree is designed specifically to upskill staff with a Level 6 qualification in early childhood care and education, currently working in early years settings.
The programme will be delivered in a blended format with one third comprising of face-to-face sessions and two thirds being delivered through an online/distance learning format. This allows you  to access notes, presentations, reading, video and audio clips, activities etc at home in your own time. There will be dedicated times each week when you will participate in online discussions and tutorials from home. Classroom time will be blocked over a number of days per month and at weekends to accommodate applicants who are in full-time employment.
Suitably qualified graduates may progress to a Level 8 qualification (BA  in Early Childhood Care and Education).
Modules
Psychology and Development within Childhood
Early Learning and Language Acquisition
PE for Young Children
Professional Development Portfolio
Educational Psychology
Child Health and Wellbeing
Irish Early Years Curriculum Framework
Professional Development A – Work Placement A
Child and Family Law
Early Learning and Language Development
Critical Reflection on Professional Practice
Creativity
Research Methods in the Early Years
Child, Family and Community
The Role of Play in Development
Professional Development B - Work Placement B
Structure & Delivery
The programme will run over four semesters. Alternate semesters will be delivered by the Department of Social Sciences at the IT Tralee and the Faculty of Education, MIC, Limerick, commencing in September with IT Tralee. Semester 1: Sept 2019-Jan 2020, will be delivered by ITT; Semester 2: Jan-May 2020, will be delivered by MIC; Semester 3: Sept 2020-Jan 2021 will again be delivered by ITT and Semester 4: from Jan-May 2021 be delivered by MIC.
Modules will comprise independent online study, online tutorials and classroom time. The technology used will be internet based so all you require is a good internet connection and a PC or laptop. You will be provided with support to use the online/blended content.
The total class contact hours per semester will be approximately 50. The group will meet approximately every 3-4 weeks. Contact hours will be blocked into either one evening/one half Saturday or two evenings or one weekend approximately every 3-4 weeks.
The assessment of practical professional practice is part of the programme and this can be achieved through your existing employment and contacts. The placement component will occur during both spring semesters for six hours per week over the course of 12 weeks.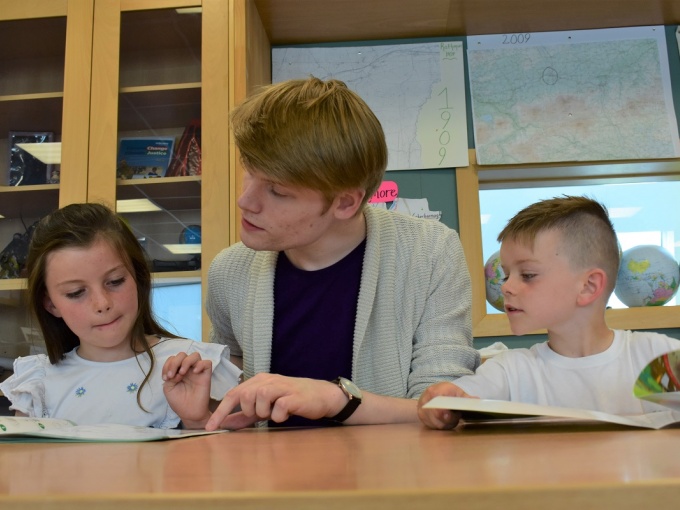 Contact
Deirdre Breatnach, Programme Coordinator (MIC)
T: +353 61 204565
Programme Overview
Entry Requirements
How to Apply
Ask a Question