About
MIC stands against gender-based violence and has organised a number of events to highlight its pervasive effects on society. Also, see below for some supports in this area.
Women & Gender-Based Violence
In collaboration with the NCCWN Limerick Women's Network and the Midwest Migrant Community Network, MIC Office of Equality, Diversity, Inclusion & Interculturalism hosted this important panel on Thursday 24 February 2022. The event provided an opportunity for an exchange of ideas and suggestions to improve safety for women and signpost where women can get help and support in Limerick especially in terms of domestic and gender-based violence.
A recording of the session is available to view below.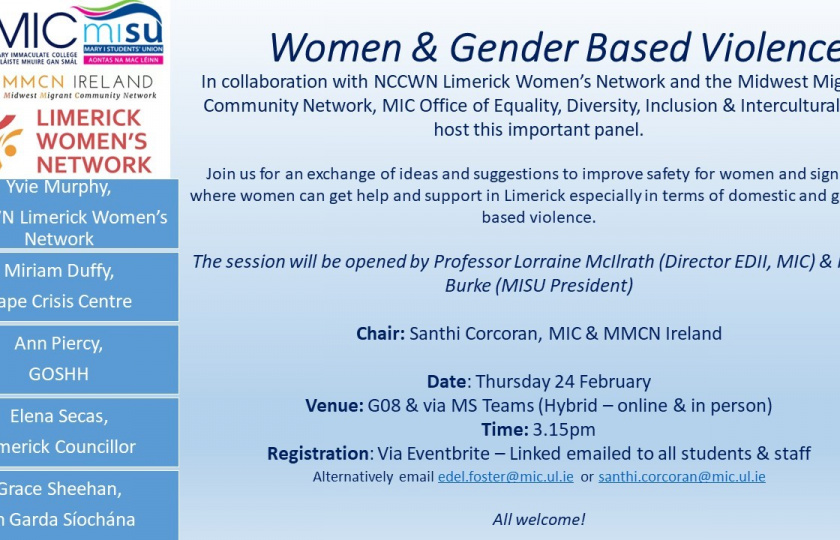 Supports
Limerick Women's Network aims to promote gender equality through its work with women who experience multiple forms of oppression. We provide an information and drop in service for women, and supply information on a range of issues such as health provision, screening services and Violence against Women services. 
ACCORD is a service is available to anyone and everyone regardless of belief or none and the payment for counselling sessions is based on what the client/s can afford. Safety plans are part and parcel of what a counsellor can assist clients with.